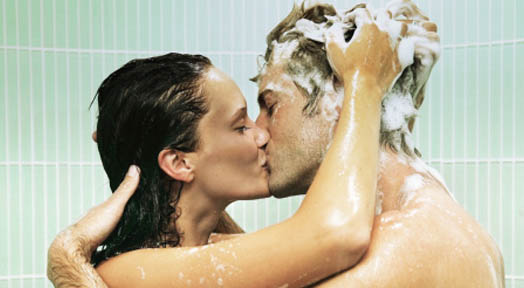 When it comes to the best shampoos for men it seems like the market is saturated with all sorts of grooming products for men to use, many more than in our father's generation. Whether you have thinning hair, dry hair, dry scalp, or the perfect mane there is a product out there specifically for you. But most shampoos contain the same chemicals, and are only wrapped in different bottles. However, there are a few exceptions to this rule, and if you really care about giving your hair the nutrients it needs to perform at its best you can learn from our top 5 list of the best shampoos for men like yourself to enjoy.
Best shampoos for men
1. Head & Shoulders.
That's right, good ole Head'n Shoulders is one of the best shampoos for men out there. It contains chemicals that help skin stay hydrated and prevents flaking and scalp itch. It also smells good and is relatively inexpensive considering some of the higher brand named shampoos on the market today. If you find yourself scratching your head and watching those little white flecks fall to the floor then head over to your local supply store and grab some head and shoulders.
2. John Allan's Thickening Shampoo.
No man wants to lose his hair, but if the process has begun and your hair is thinning then consider buying a bottle of this amazing stuff. It works with natural ingredients like Aloe Vera and Vitamin E to soothe your scalp and make it healthy enough to produce more hair follicles. John Allan's is slightly more difficult to find but if you make your way to the Internet you can easily purchase it for half the price you might find it at in a beauty supply shop.
3. Bed Head for Men Charge Up.
Bed head is known for its ability to add volume to any woman's head of hair, and their male line is no different. This sexy product is formulated with proteins and vitamins that stick to hair follicles to increase its volume and make it seem fuller and healthier. They produce shampoo and conditioner, and if you want to achieve the full effect they suggest purchasing both.
4. Paul Mitchell Tea Tree Special Shampoo.
If you are the type of guy that loves to smell good and feel great throughout the day then this is the right shampoo for you. This product works into your scalp and exudes the relaxing scent of tea tree oil throughout your day. It's relaxing and will leave the ladies swooning over how awesome you smell. Check it out if you don't mind spending a few bucks on your hair care products, because this one is in the luxury class.
5. Garnier Fructis.
The name may sound slightly feminine but the product is amazing! It is perfect for normal to dry hair and it is a 2-1 product so you won't need to spend the extra cash to purchase the conditioner. The product does use silicone to add volume to each strand of hair but if that doesn't bother you then grab a bottle for your hair care needs. The delicious scent is also a bonus.