Crystal deodorants-what is the buzz about?

In recent years, crystal deodorants have become widely known. In fact, it is an increasingly popular alternate option to ordinary deodorants. Crystal deodorants are famous for being a natural and antibacterial product. Crystal deodorants are the form of mineral salts like potassium aluminum sulfate or potassium alum. In fact, they look like a colorless small piece of rock which one can apply on the armpit to reduce the odor. In fact, there are many confusions about it which we have decoded.
Why crystal deodorants are used as an alternative to antiperspirants?
As seen before, many people are moving towards crystal deodorants rather than common deodorants or antiperspirants. In fact, there is some common thought about the normal deodorants that they introduce certain risks to your body. Most are packed with harmful chemicals like aluminum and other toxic chemicals. Also there is a difference between deodorant and antiperspirants and how they function to stop body odor. For example, when you use antiperspirants on your body it will cover the sweat causing ducts in that region and avoid sweating. On the other hand, deodorants do not block the sweat glands, but rather kill the odor-causing bacteria.
The bad news is the aluminum present in antiperspirants has been found to cause alzheimer's disease and breast cancer. However, you do have a very viable alternative. To lessen your risk, you can apply the crystal deodorant on wet skin. In fact, the mineral salt present in the crystal deodorant will reduce the bacteria from forming, which creates odor on your body. Crystal deodorant is the best option for people who want a natural deodorant right away.
Buzz about crystal deodorant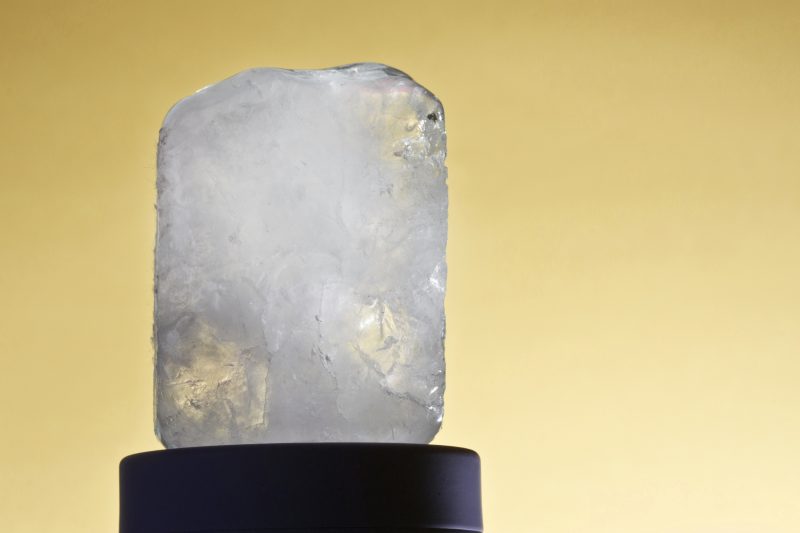 Many studies have shown that normal deodorants and antiperspirants cause health issues in their body especially when combined with underarm shaving. The parabens present in the deodorants is encouraging the growth of cancer cells. Therefore, many people shifted from normal deodorants to crystal deodorants because of this news. In fact, this is the main reason for the usage of it among many people. The best way to use the crystal deodorant is to make it wet and apply it smoothly to the armpit. In fact, the presence of minerals in little crystal rock sets on the skin to keep you fresh for a whole day.
Over the years, it as been available in many forms. This includes roll-on, sticks, and scented with some flavored oils. Some researchers say that it is not an antiperspirant, it can remove the chance of odor. It's a fact that crystal deodorant will not stop the sweating but lessen the chance of risk. In fact, as crystal deodorant is free from aluminum chloride and other chemicals.  
Even if there are no such proof of it many cancer specialists suggest it. In fact, they advise their patients to use it instead of normal antiperspirants. According to the customers' it is effective, clean and simple to use. Hence, it is a useful cure to odor caused by underarm sweating. However, this deodorant can keep you miles away from sweating the whole day. So try this natural deodorant and notice how you keep fresh for the entire day ahead.

Most Recommended