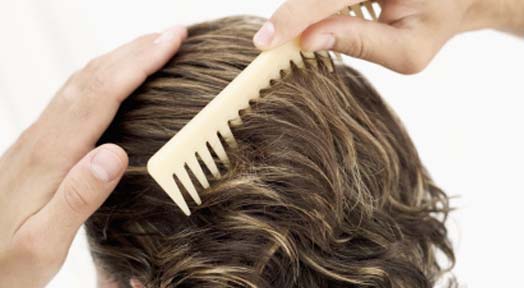 Easy ways to change your hairstyle for men. Are you searching for a way to change your look without being too radical? You're in luck because most men can change their hair style and achieve an entirely different look with ease. That's because there are many easy ways to change your hairstyle without going too far out on a limb. Just check out a few of these suggestions.
Easy ways to change your hairstyle for men
Use Some Product
The easiest way to change up your hairstyle without cutting or any permanent effects is to add some hair styling products to your routine. If you have the length you can add some subtle spikes on top like Ben Affleck or comb it back with a little bit of mousse to get a look like Hugh Jackman.
Let It Grow Longer
If you've worn your hair short all your life maybe it's time to let it grow. As long as you keep it neatly trimmed there's no reason why long hair can't appear becoming on a man. Longer hair means more time spent grooming; something that most men don't particularly enjoy doing. But a quick regimen of shampooing and conditioning long hair two or three times a week doesn't take much more time in the shower. And combing it doesn't have to be a huge time waster either, once you've gotten the hang of it. Many women are attracted to men with long hair, especially if you project that "bad boy" persona.
Crop It Short
On the flip-side if you've worn your hair long all of your life, then maybe it's time to cut it down a bit! Having short hair makes you look distinguished, business saavy, and disciplined. Those are all very masculine traits that women adore. It's one of the easy ways to change your hairstyle that's certain to get you noticed in a very positive way. That's especially true if you go with the military style crew cut. It might be a big change but it's sure to get you noticed.
Do Your Research
A quick google search can help you pull up an endless lists of men's hairstyles. When choosing a new look keep in mind the shape or your face and how easily you will be able to style and upkeep when you get home. You can even pull up an example on your smart phone to show your barber so they will know exactly what you have in mind.