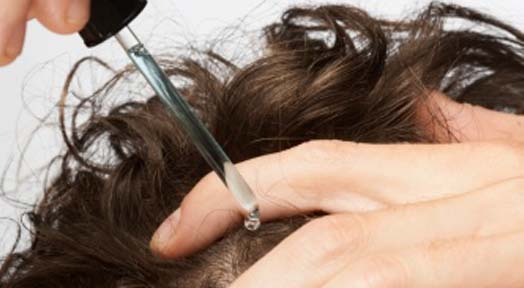 If you suffer from dry hair, there are any number of shampoos and conditioners to treat dry hair that you can use to help. But what if you like to do things the natural way? There are a number of foods that are very hydrating. Here are some suggestions for foods that you can use to treat dry hair and keep those locks well hydrated.
Eating to treat dry hair
First of all, along with these foods, be sure to drink plenty of water. That's the number one source of hydration for your body. That having been said, there are plenty of foods that help you stay hydrated. For example, bananas. We may not think of bananas as a major source of hydration, since banana juice isn't a popular item. Bananas are high in potassium, however, and that nutrient is a key to good hydration. This means that fresh coconut is good as well, especially the coconut water.
Foods to put on your hair
Of course, many foods are great to place directly on your hair. So which ones should you try? We've probably all heard about mayonnaise, but it can be weird to consider trying if you've never done it before. It's very simple though. Just leave it in your hair for half an hour, and then jump in the shower and wash it out just like you would shampoo.
Eggs and olive oil
Eggs and olive oil are a good combination to treat dry hair. If you make up a mixture of a couple of eggs and 4 tablespoons of olive oil, you should have just the right amount. Use it the same way you would the mayonnaise.
Coconut and Argan Oil
A slightly more expensive option is coconut oil, but it has fantastic results. Then the next step up from that is Aragan oil. Before you say, "Wait... that isn't a food," note that it is a regular part of the diet in Morocco where the trees that the oil is harvested from are native to. Argan oil is quite pricey, but it really works. There are tons of antioxidants and fatty acids that occur naturally in the oil that make it a virtual cure all for hydration problems. If your hair isn't that bad, you may be able to cut corners and just get a shampoo or conditioner made with Argan oil, but the pure stuff is best.
Just because you're a guy, it doesn't mean that it's okay to have dry hair. Your girl will appreciate your efforts every time she runs her fingers through your properly hydrated hair.