Eco Friendly Grooming Products For Men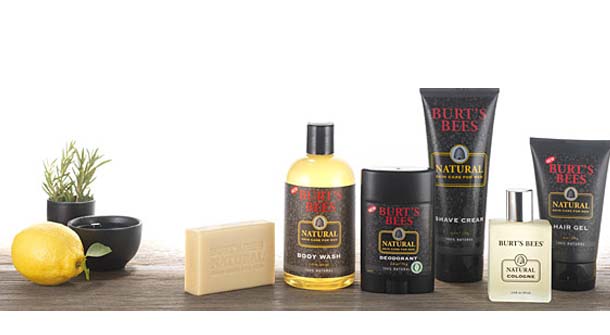 Using eco friendly grooming products Listen, we're all starting to realize the need to pay extra attention to our health. Even the manliest of men needs to take a little time in the bathroom every morning to get ready to face the day. If you care about the environment, and want to use natural products that won't end up bogging down your kidneys. Here are some Eco friendly grooming products you can try for your grooming routine.
Eco friendly grooming products
One of the first names in Eco friendly grooming products has to be Burt's Bees. No doubt you have used their lip balm at some point. Now it is time to graduate to some of their other products. If you are going to keep your skin from either being too dry and peeling, or begin too oily and breaking out, you need to exfoliate a couple of times per week.
Burt's Bees makes a chemical free citrus scented facial scrub.
First of all, citrus is actually considered a manly scent, especially in the spring and summer months. Secondly, this will moisturize and remove excess oil at the same time. Plus, it's safe for daily use if twice a week isn't enough for you.
Bulldog natural skin care products actually have nothing to do with animals of any sort.
They aren't tested on animals, and they don't have any ingredients from animal sources (a major bonus if you or a loved one is a vegan). The name Bulldog is just a reminder that these products are for guys, and that the company is based in Britain. And just so we're clear, when Bulldog says natural, they mean there are no controversial man made chemicals or fragrances in any of their products.
If you really want to go all out Eco friendly.
You can try substituting oils for creams and gels. We are a big fan of pre-shave oil, but we are talking about using oil for shaving. Just rub some extra virgin olive oil on your stubble (or some organic Argan oil if you're loaded and want the added anti-aging effects) and start shaving. These oils are naturally anti-inflammatory (which is great for preventing razor burn and fighting acne) and will also give you a close shave.
One more company for you guys to check out is Aubrey Organics.
They have a bar soap that is made up of 85% organic ingredients, and a daily moisturizer with flaxseed lignan which is supposed to reduce razor bumps.
Yes, your daily morning ritual doesn't have to involve covering your face, hair, and body with harmful chemicals. Do the right thing for the planet and your health. Besides, being healthy is the new sexy.
Most Recommended