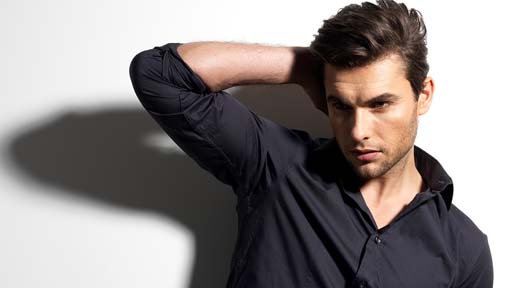 Today's men are more and more conscious of their looks particularly when it comes to their hair. That's largely in part since it's what most people take first note of when seeing someone for the first time. Your hair can say a lot about your personality and grooming habits. How your hair looks is important for all men everywhere, therefore it is important to give more consideration in your everyday hair care basics for men. To keep your do' healthy and looking its best try a few of these hair care basics for men.
Everyday hair care basics for men
Washing
Make a habit to wash your hair on a regular basis with a shampoo that is suited to your hair type. Try to use a shampoo that contains ingredients like Vitamin E and Panthenol which help to condition and strengthen the follicles in your hair. More importantly don't over wash your hair with harsh shampoos that strip your hair of essential oils and stress your hair follicles. The right technique is important as well so make sure to use a full massage so that the shampoo spreads evenly throughout your scalp. Right after you lather, get all traces of shampoo out by thoroughly rinsing. Accumulation or deposits of shampoo can cause an itchy scalp and leave unsightly residue.
Conditioning
Even though conditioning is not necessary for all types of hair, making use of a conditioner with can really do wonders on dry hair. Conditioning also replenishes lost moisture in your scalps but as with washing proper balance is important since over conditioning can create built up deposits and oily hair and scalp.
Styling
Styling is an essential step for your basic everyday hair care routine. The wash and go hair care only works for shaved or buzzed hair so if you keep your over ½ inch long some styling is necessary. Depending on your hair type and the style choose you may need a few tools like a special brush or comb, gel or mousse and maybe a hair dryer. Yes men use these items too and it's perfectly manly.
Protecting
Protecting your hair is the most important thing when it comes to men's hair care. You should protect your hair and scalp from intense chemical material and environmental factors that will dry your hair out by rinsing your hair with cold water right after swimming in a pool or in the ocean. By washing right after these activities you will hydrate your follicles and leave them protected from drying out and damaging. Always stay away from hair products that contains alcohol, which can also act to dry out your hair and your hair follicles.