Five Signs You're Getting Old And Feeling Stiff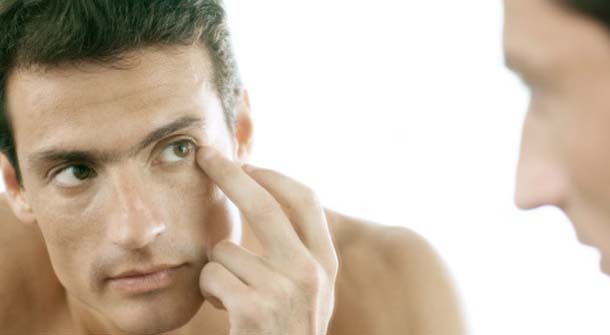 Signs you're getting old is a natural part of life, but oftentimes looking older is just something that many men don't want to deal with. From wrinkles to thinning hair, your body is slowly getting up there in years and it might be starting to show it on the outside. Here are 5 signs you're getting old.
Five signs you're getting old
Dull, Thinning Hair on Your Head
For the lucky few, a thinning head of hair as a man grows older isn't a problem, but for the rest of us this is a very real and very disconcerting signs you're getting old. Whether you've just started to see thinning patches on your scalp or you've really begun to see a receding of your hairline, for men growing bald is a common sign that you're getting old. There are many ways to combat thinning hair today for men from eating a healthy diet rich in vitamins and minerals to using hair growth serums/replanting procedures. Some fixes work better than others and some are far more costly. If you haven't seen a significant loss of hair yet try to combat it with a healthy diet, regular exercise and using an over-the-counter hair growth product.
Wrinkles on Your Face, Neck & Hands
When your body gets older one of the first signs of aging is wrinkles for both men and women. It could be anything from the beginning of crow's feet around your eyes to clear wrinkle lines on your forehead and folds of skin around your neck. Today anti-aging wrinkle products are in a high abundance from serums that you massage into your skin to Botox and other dermal fillers.
You Have the Start of a Paunch Around Your Belly
For men as they get older the ability to maintain a flat, toned belly just isn't as easy as it was when you were a teenager. Your metabolism slows down and your energy starts to wane, making it harder for you to get strength to make it to the gym every day and make that workout work for you. The best way to combat this is just by stepping up your workout routine a little bit and push through it. You might have to work out more and eat slightly less, but you can get rid of the paunch and keep it off by just helping your body maintain a higher metabolism like it used to.
Graying Hair
For some men thinning hair isn't so much a problem, but graying is. As you grow older the pigment in the hair follicles changes, causing what might have been black or blonde hair to take on a gray, white or silver color. Luckily this sign of aging can be quickly erased (at least for a few months) by coloring your hair whether it is at home or by having a hair salon do it for you.
You're Tired Earlier in the Day
For many people as they grow older fatigue plays a fairly steady part in the signs of aging. Whether it is just not having as much energy to work out every day to needing to go to bed earlier at night, being tired more is just natural part of growing old. However, just like getting rid of excess weight around your belly, you can combat tiredness by exercising more, eating a healthier diet and finding ways to relax your mind & body more often.
Most Recommended