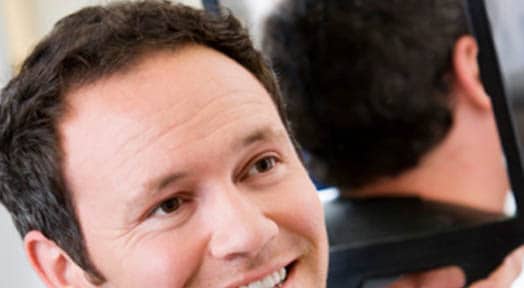 It is said that one's hair is one's crowning glory and can tell a lot about the personality of a woman. This is the primary reason why many women will invest their top dollars and sweat just to find the right hairstyles for their age. Now, attending to one's hairstyle is not just best for the women out there; worrying about the most suitable hairstyle is also the same for hairstyles for men in their 40s.
It's a universal requirement to look good and be confident, and this means that men too can take advantage of the right hairstyle in order to look good. So how do you select the right hairstyle? And more importantly, how do you select the best hairstyles for men in their 40s? If you are in your 40s and you want to look good and feel confident, then pay attention to the following recommendations when it comes to appropriate hairstyles for men in their 40s.
Go for the Crew Cut Men's Hair Style
This is one of the most recommended hairstyles for men in their 40s. This is one hairstyle for men that can work for all ages, whether they are balding or not. This is the kind of men's hair cut that will feature hair that is cut short, where the hair on the side and the back is generally tapered. This is a relatively new kind of hair style for men, and according to some records this hairstyle has been popular among students in many Ivy League schools. It is said that that the male students from Yale, Princeton, Cornel and the university crew teams often select this kind of hair style to ensure that the hair will not affect their sight and performance. From this start, the crew cut is now a popular hair style for men of all ages especially for men in their 40s.
Go for Your Natural Hair Color
When it comes to new hair styles, it doesn't automatically mean that you just focus on the cut for your hair. You also need to pay attention o the color of your hair. And when it comes to the right hair color for those in their 40s, it is best to stay on the safe side. This is not the age to go bold and tap into modern colors and streaks; if you are in your 40s then it is highly recommended to go for your natural hair color. If your hair color is black, then retain that color the next time you visit the salon. If you have grey locks, then stay with it. Just imagine the grey locks of Anderson Cooper- this hair color did not affect his manly standing and appeal, but it actually boosted his style ratings.
When you are clueless on what hairstyle to tap, then stay on the safe side and go for your natural hair color. You cannot go wrong with these kinds of approaches when selecting the right haircut that can work for you and deliver self confidence at work and play.