Men's Anti Wrinkle Products You Should Start Using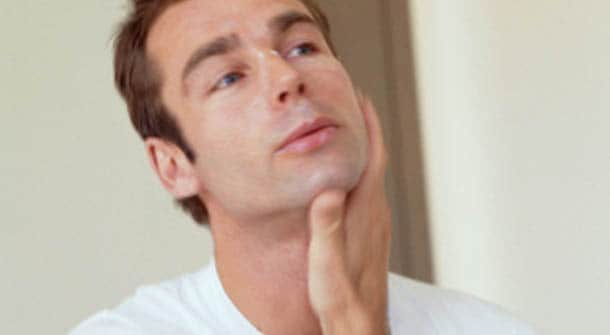 Women aren't the only ones concerned about their looks. Having the right men's anti wrinkle products can give a man a competitive edge in the business world, and it can help you pick up a younger woman if you are on the market. With that in mind, let's discuss some men's anti wrinkle products that can help you to maintain a more youthful appearance.
The Facts about Men's Anti Wrinkle Products
What does Anti-Aging mean?
First, let's get one thing clear. Most anti wrinkle products claim to be "anti aging". It means the same thing. No products on the market can actually make your skin younger. It's just about appearances. These products work in one of two ways. They either provide you with antioxidants or plant acids. Antioxidants work by destroying free radicals which can wreak havoc on your skin. These include vitamins like A, C , and E, as well enzymes like Q-10. Salicylic acid is an example of a wrinkle reducing plant acid. These acids moisturize the skin, and are often used in anti dandruff shampoos.
How to Choose the right anti wrinkle cream
So which type of product is best for you? The fact is that every man's skin is a little different, so what works for one guy may not be the right fit for you. There are a lot of products on the market, and some can get pretty expensive. Nivea for Men makes an anti wrinkle cream with CoEnzyme Q-10. You can use it in the morning after you shave in the morning and before you go to bed at night. It costs about 10-12 dollars depending on where you pick it up. You could also go the route of something more natural like organic Argan oil. You can order it for about 2-3 dollars per milliliter from a company like Essence of Argan. It's pricey, but it's a natural way to get all the vitamins and other antioxidants your skin needs.
Antioxidants
Antioxidants are particularly important to fight things like sun exposure (don't forget the sunscreen if you spend a lot of time outdoors), and toxin exposure (yes, that includes cigarette smoke). In the meantime, make sure you are drinking plenty of water. Many of the anti wrinkle creams for men are also moisturizers. Moist skin won't form wrinkles as quickly.
Take care of your body
Many antioxidant vitamins also help your skin to hold moisture, but it can't hold what you don't put in, so be sure to drink at least 2 quarts of water daily. If you have trouble drinking water all day long, a reusable water bottle may end up being your best anti wrinkle product.
Most Recommended