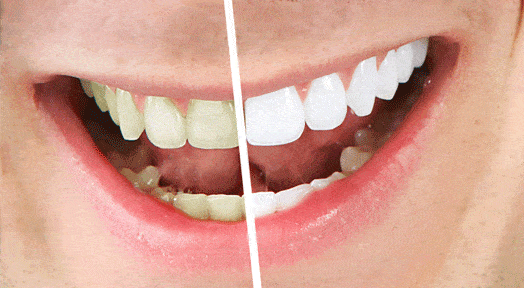 A radiant brighter smile is a way to show a flattering expression and can set the tone for a first impression. Needless to say a savvy smile is still a good characteristic to flaunt. There are a lot of people that are blessed with an amazing smile and love to show it off. A smile is a way to build trust among others and demonstrates a positive attitude as well. It can be a great non-verbal attribute to convey confidence and an upbeat attitude. Don't be afraid to show off your grin with a true and sincere smile. To help you feel more confident while flashing your pearly whites we have found a few ways for a brighter smile.
Ways to give yourself a brighter smile
Whitening your teeth will obviously enhance your smile and will spike confidence for individuals. It could be a life changer just by simply using teeth whitening products. Of course one can always "fake it til you make it" with a solid smile. Confidence ties into one's self-esteem and if there was a way to boost your morale, then let it be through a great smile. Men need to put themselves ahead of the line by smiling. Even if you are not happy, a smile can still help lift spirits in a social environment because a smile is contagious. It turns people off by stooping a gruff face. If you are smiling, then it will invite good things.
Use quality products
One of the major things to consider when enhancing or brightening your smile is to use quality product. Too many individuals look for the quick and easy way out for whitening their teeth to brighten their smile. These quick kit products can be a waste of time and can damage the enamel on your teeth and by the time you realize you need to try something new, and then it may be too late. So start with product that will brighten your teeth to enhance your smile but be sure to do your research to ensure the products are safe and you should adhere to the package directions to avoid overuse.
Opalescent whitening products
A key ingredient or buzz word for quality teeth whiteners are opalescent teeth whitening systems. These products allow you to brighten your smile with increments of bleaching. These increments or stages will allow one to adjust their color of teeth at certain points to maximize natural looking teeth. Glow in the dark teeth are flattering but it looks unreal. It's best to use increment based whiteners to brighten your smile. Remember, opalescent teeth whitening systems can help adjust your shades of teeth.