Tooth Whitening. A Comparison of Methods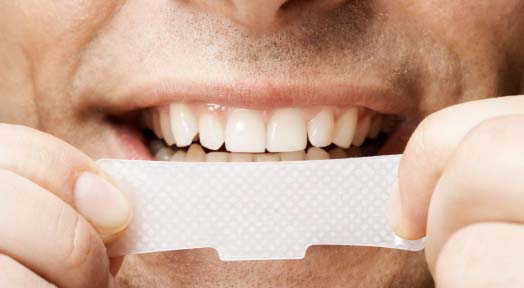 A bright, confident smile is one of the first things people notice about you and also one of the things they'll remember most strongly. Keeping your smile nice and white sends a message that you're a clean, well-groomed individual who cares about your health and other people's comfort. Thankfully, whether your smile is naturally white or it's been stained by years of smoking or drinking coffee, there are a variety of tooth whitening methods for keeping your teeth pearly white.
Tooth whitening a comparison of methods
Whitening Toothpastes:
These work primarily by adding both additional abrasives and chemical whitening agents to a normal anti-cavity toothpaste. With routine use, every time you brush, you can expect a modest level of whitening as the toothpaste removes surface stains. Toothpastes work best for those with already-bright smiles or maintaining whiteness from a more advanced treatment.
Whitening Strips:
These gel-covered stickers adhere to teeth and are worn for several minutes at a time before they are removed and thrown away. The active ingredient (usually carbamide peroxide) reacts with saliva and water to release oxygen, which then penetrates the tooth surface and alters the molecular composition of tooth stains, resulting in a whiter smile. Strips work best for those with mild yellow stains and that find trays to be uncomfortable.
At-Home Whitening Trays:
Almost like sports mouth guards, these home kits have you squirt a peroxide solution into a dental tray and then hold the tray there for a period of time. During this time, the peroxide reacts with the surface of teeth, creating a whiter smile. Kits can be purchased at pharmacies and drug stores, or, a similar process can be recommended by a dentist. The difference will be the concentration of the peroxide formula (dentist formulations are stronger). Mild to moderate stains respond best to this method, and it is one of the most affordable options for clinical (dentist-supervised) tooth whitening.
Laser or Photo-Reactive Whitening:
In this approach, peroxide gel is applied to teeth and then exposed to a laser or UV light source in a dentist-office setting. The concentration of the gel with the added reactivity of the light causes accelerated results on par with repeated at-home whitening. After about 45 minutes, teeth are brilliantly white. Moderate to severely stained teeth respond best to this treatment, although those with brighter smiles prefer the convenience of this method.
With all tooth whitening procedures, you may find increased sensitivity to be a temporary side effect. This often eases over time after the procedure has been completed. The higher the concentration of peroxide that is used the greater the risk of sensitivity. With most methods, you may discontinue your whitening program until the sensitivity has improved. With laser/photo whitening, you may notice extreme sensitivity for several hours or even a few days post procedure. Over-the-counter pain relievers can help ease discomfort, and brushing with a toothpaste for sensitive teeth is recommended. If you already have sensitive teeth, you should consult with a dentist prior to undertaking laser/photo whitening.
Most Recommended