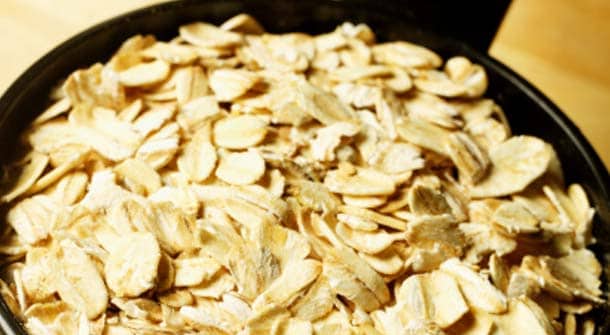 Oatmeal not just for breakfast, Remember when you were a kid and got poison ivy how your mom would draw you a nice warm oatmeal bath? There's a reason it worked. Oats contain natural moisturizers, anti-inflammatory agents and proteins that strengthen and protect skin.
Oatmeal not just breakfast the Benefits for Skin Care
That's why you see it turning up as the key ingredient in a lot of facial and body care products. If you're one of many men with sensitive skin, there's even more to love about oatmeal-based products. Typically they're free of irritating dyes and perfumes and fortified with vitamins like A and E to further enhance skin tone and texture.
Oatmeal Shave Gels
This is precisely what we like about the Aveeno® line of shave gels. Available in three formulations – Therapeutic for skin that is easily irritated or prone to razor bumps; Ultra Calming with fever-few extract for reducing burning and redness; and Positively Smooth® which contains natural elements for slowing hair growth – they all contain colloidal oatmeal which is packed with skin enriching goodness.
Other advantages of the Aveeno® line are a smooth glide between skin and razor, a lightweight feel, a welcome lack of heavy scents and colognes, and a clean rinse that doesn't strip skin of oil. Give it a try, and then call your mom and tell her oatmeal she was right.