Fitness Goals That Are Smart And Realistic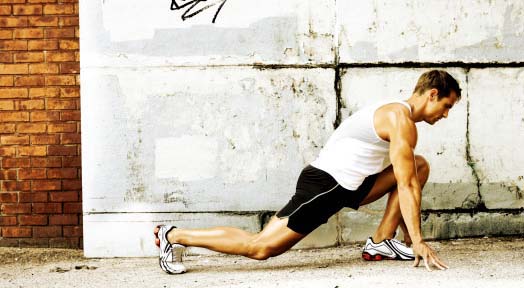 Men when beginning a fitness program often do so with a list of possibilities they would like to accomplish in their lifetime generally referred to as the fitness bucket list. Creating a bucket list in many circumstances serves as a motivational guideline to the individual to maintain healthy lifestyle allowing them to follow through on a smart fitness workout exercise goals.
What smart fitness workout exercise goals are on your bucket list?
One of the more common and widely used exercises performed in any exercise program to strengthen the upper-body, triceps and shoulders is the push-up. As a result most men when training will aim towards being able to consecutively perform fifty or even one hundred pushups without rest as their fitness goals. While this might exist as a reality to many professional athletes and body builders, the average male will often set his sights on twenty-five to thirty reps.
Push Up Like a Pro fitness goals
As a basic and affordable exercise the traditional push-up does not require any supporting machinery allowing it to be performed in a variety of ways to effectively train a large number of muscle groups. Beginners deciding to include "completing twenty-five to thirty consecutive push-ups" on their bucket list are generally advised to begin their training by starting with a modified version of the push-up in which the exercise is performed by placing the bodyweight on the knees instead of the toes, maintaining an aligned back, contracting the abdominal muscles with the buttocks and hip in a downwards position.
During the exercise the chest is allowed to completely touch the floor ensuring the area between the chest and the pelvis does not come into contact with the floor. This version of the exercise is generally performed in a progressive form of training, increasing the current number of pushups to build muscular mass and strength towards performing the traditional exercise utilizing the toes.
The 10K Marathon
One of the timeless bucket list goals for cardiovascular enthusiast is the 10K marathon. Both men and women with the desire to get involved with some extensive cardio and running activity have often been influenced by the vast physiological and psychological benefits associated with running for a long distance.
Some of the physiological benefits gained from including an event such as the 10K marathon include lower and upper body strength, weight loss and cardiovascular fitness. Although rarely discussed, running a 10K marathon has been known to provide the individual with a number of psychological benefits such as an increase in self confidence and accomplishment from completing their bucket list goal in addition to the bonded relationships developed during the training process with the involvement of motivational and supporting partners as well as other contestants during the event. When training for the 10K marathon many professional athletes familiar with the event generally recommend beginners to start training with a minimum amount of miles gradually increasing the distance run by no more than ten percent each week.
Try a Yoga Class and Master It fitness goals
Men who have always dreamed of participating in a yoga class but have never developed the aptitude nor time to become involved will occasionally put this item on their bucket list, later enrolling themselves in a class.
The practice of yoga when performed demands a minimal amount of equipment, providing the individual with the benefit of increased flexibility by performing a number of stretches without excessively stressing the joints or muscle tendons. Known for the primary benefit of an improved posture and reduced stress levels, yoga is offered at a number of yoga studios nationwide free of cost taught by a number of certified professionals.
Bucket list beginners to this form of training art are generally advised to start at a slow pace under the guidance of a professional instructor to ensure the proper posture and poses are executed during the exercise to minimize any event of possible injury. So lets create a smart fitness workout exercise goals and do it.
Most Recommended