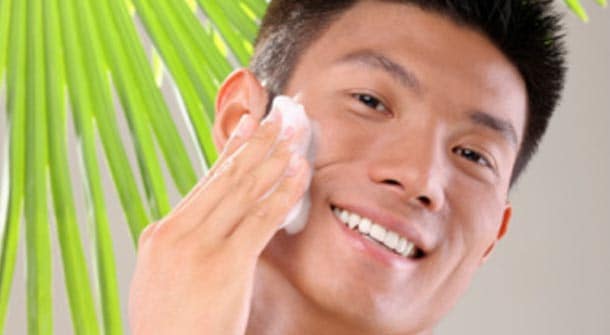 Primping and having a skin care regimen may sound kind of foo-foo and not be so appealing to most men. However male grooming is important in your everyday life whether you want to embrace it or not. Keeping up your appearance goes hand in hand with everything from your health, to business opportunities and without a doubt attention from the ladies. If you're the type of guy that says hey I shower, brush my teeth and shave what else do I need to do? You might be surprised at a few additional grooming activities that will go a long way. Aside from the obvious ways to care for your skin there are also other things you can do to keep your skin looking healthy and younger read on to see ways to simplify your skin care.
Here are some tips to help your skin looking healthy and younger.
• Change your bed sheets once a week
your skin produces oil when you sleep and rubs off on your sheets.
• Wash your face day/ night
This should be a given. Get a good cleanser and wash your face twice a day.
• Sunscreen every day, moisturizing lotion every night
Once again moisturizing isn't just for women. There are plenty of man friendly lotions that you can apply morning and night. Make sure to put on a SPF in the morning no matter what your skin pigment is.
• Wear Chap Stick
We often forget that your lips need to be a part of your skin care too. Carry a tube of unscented Chap Stick around and leave it in a place where you will remember to use it.
• Eat and Drink up
Another skin care advice that largely goes unnoticed is your dietary intake part. Washing and moisturizing only take care of the outside of your skin. Staying hydrated and eating balanced diet is probably the single best thing you can do in your skin care routine.