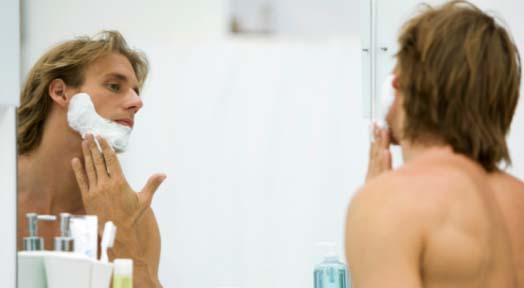 Want to look your best without spending grueling hours and minutes in the bathroom? Then streamline your grooming routine by using our top tips taken from men all over the world from various backgrounds. The most important thing is that you take care of the way you look and as long as you look your best it really shouldn't matter how long you take to get ready. Here are some tips for speeding up that process.
5 Step Process to Speed Up your Grooming Routine
First, shower and clean yourself.
Don't start adding moisturizer to your face if your skin isn't clean first. Take care of yourself by showering in the morning to both wake up your body and get the dirt off your skin from the day before. Once you have finished that then dry off and get to work on that face of yours. Wash your face with your go-to face wash and if you don't have one consider investing in a product like Clinque's anti- blemish solutions.
Second, moisturize your face.
Spend money on a product like Murad which doubles as an SPF for your day to prevent aging and wrinkles in your face. Many guys may scoff at moisturizing their face but if you invest in your skin it will reward you with a face that doesn't seem to age no matter how old you get.
Third, shaving.
This part of your routine can actually be done while in the shower to save on time, but if you like to see what you are doing get your shave on in front of your mirror. Shaving can take anywhere from 5-10 minutes depending on what style your facial hair is. Consider using a pre-shave oil to lubricate your skin making it easier to eliminate hair.
Fourth, style your hair.
Before you put product in your hair part it and get it to look the way you want. Putting product in it afterwards is great for your hair style and also reduces the chance that you will end up using too much product.
Fifth, head out the door.
There you have it, our complete breakdown of how to streamline your morning grooming routine to get the most out of the little amount of time you have every morning to look your best.