Best Guide to Style For The Everyday Man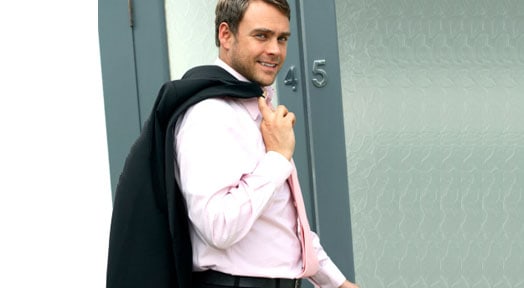 Let's look at a guide to style for the regular man, dressing up does not necessarily mean being stylish all the time or trying to alter your looks to resemble a model. What it means is wearing presentable, trendy and comfortable attire. Wear what suits you the best, rather than what other people are wearing.
The Tall and Large Man's Guide to Style
Dress for your bodytype
Keep your body type in mind before choosing a style so that you can best complement your shape. There is a general assumption that wearing baggy or loose clothes will hide extra pudge; this is a biggest mistake. Wearing loose fitted clothing gives an appearance of sloppiness or more so in big sized men. Fitted clothes don't mean body hugging clothes. Instead what they should do is follow the contours of your body shape lightly, making you feel comfortable and presentable. So if you are a full figured guy pay attention to our big man's guide to style for tips on how to best dress your frame.
Keep to simple patterns
Keeping the pattern and design minimal will help complement your body type. Wear simple designs like lightly striped shirts or t-shirts and single dark color jackets, etc. Go for wide ties or large motifs on the clothes rather than small prints that are spread everywhere on your attire. This will give a leaner look to your body shape.
Place the attention on your strengths
Clever dressing is important and easy. All you need to do is just draw attention away from the problem areas and you are good to go. Most men need to hide their tummy. Simplest thing to do is draw attention towards face and shoulders, which will make the belly area, appear leaner. Wear V-neck t-shirts or open neck sweaters with bright shirt inside. Wear scarfs but don't hide your neck. The more open area in the upper body, the leaner the lower body will appear. You can wear jackets with light shoulder pads to draw attention to your shoulders. Wearing horizontal stripes around the chest or from shoulder to shoulder will also make the body look slimmer.
Pinstripes and layers
Appearing tall will also give a sense of slimness. In order to do so, wear vertical lines like those in pinstripe suits or needle cord pants. Another way to add height to your look is by wearing single color throughout. Wearing multiple colors divides the body into sections and that draws attention to all the body parts.
Keeping little things in mind can change the way you look and are perceived by other people. If your style is too casual or unkempt it can give people the impression that you are lazy or unmotivated while dressing sharp and looking good will give you the confidence to take on the world.
Most Recommended