Casual Friday Attire at Work What You Should Wear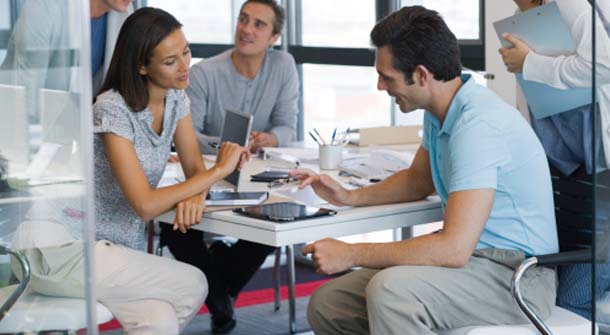 Many offices allow for casual Friday where employees are free to be more liberal with the dress code. Understanding exactly what that means is important because you are still in a professional environment. How you dress casually really reflects your personality and outside interests so be cognizant of what you want to share with your co-workers.
The Unspoken Rules for Casual Friday Attire
1. Do read your employee handbook to see the general guidelines and restrictions.
2. Don't just show up in your house clothes.
3. Do wear business style casual shoes preferably leather.
4. Don't wear sandals, flip flops, or dirty sneakers.
5. Do ask what the office "casual" policy is. If you are new to a company make sure and ask your coworkers if they wear jeans, t-shirts, ect.
6. Don't wear anything with rips, tears, stains.
7. Do cover any tattoos piercings, or other body art that should be left for your weekend activities.
8. Don't take casual Friday as an opportunity to let all of you co-workers know you have tattoo sleeves or nipple piercings.
9. Do wear a work appropriate fitted pair of dark denim jeans.
10. Don't wear any jeans that you would consider doing yard work or painting in.
If you're not sure what to wear err on the side of caution and stick with a more professional look. You can always say you forgot and get an idea of how everyone else dresses and follow suite for the next casual Friday.
Most Recommended