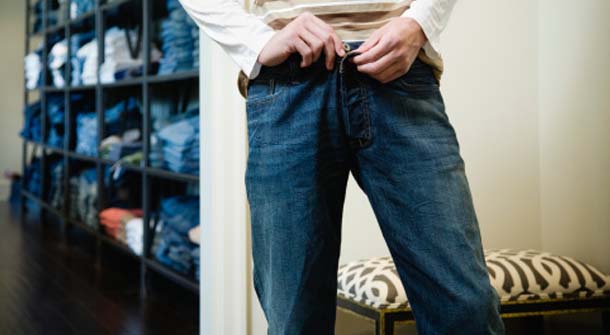 Durable denim for business, One of the reasons that we love denim so much is that it lasts. Dress pants may need to be replaced every year. Lighter seasonal colors may only last through the one season. But a nice pair of jeans can last you for years with the proper care. So is there durable denim for business and casual use?
Here are some ways to make it work.
First of all, the shade of your denim will often make the difference between the settings that it can be acceptably worn in. Unless you do construction work, light color denim is just for recreational purposes. Dark patterns, however, can be very dressy. A well fitting pair of dark jeans can be matched with a button down shirt, a tie, and sport coat to make more casual business attire. Obviously, you don't get the same effect as a power suit, but with the right pair of dress shoes, you can still have a great business outfit.
Nice Button Down Shirt.
The right pair of jeans is particularly important for a blue collar boss. The foreman on a construction site or at a factory needs to set himself apart if he is going to command the proper degree of respect. The right work boots are important. But the denim needs to last and to look good with a nice button down or polo top.
Where out to dinner with a jacket
Even if you have a job that requires a suit every day, the attire for after work functions is important. Dark jeans with a nice t-shirt and a slim fit 1-2 button jacket can make a nice impression. Whether you are at a dinner with a friend or hitting the bar with some coworkers, you have to have the right outfit for the occasion. A good mix of comfort and attractiveness is essential to be able to look good while acting comfortable. It's tough to act comfortable if your clothes are making you uncomfortable.
One last thing to consider is that denim comes in many different colors.
Again, darker colors are generally considered dressier, but a khaki pair can also fit the bill at times. Bright colors are more of a spring or summer look and are also considered more casual.
So next time you go shopping for denim, be sure to consider the occasion for which you will be wearing your new jeans. It can help you to get the right cut, color, and shade to meet your social needs.