Best Men's Jeans For Your Body Type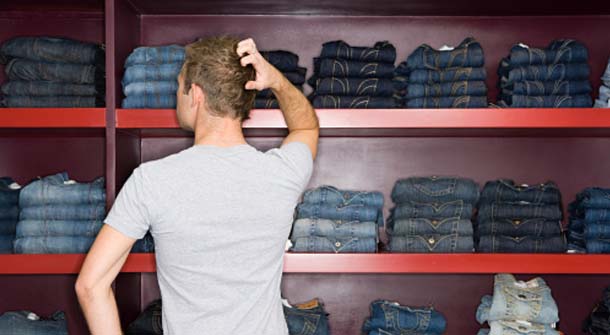 All men can use a few good pairs of denim in their wardrobe. You need your everyday kick back around the house jeans, your going around town jeans, your yard work jeans and most importantly your going out or "dressy" jeans. Depending on your body type you will need to find different 'fits' and 'rises'. If all these options and styles have already tempted you to turn the page hang on as we break down the best men's jeans for your body type into a language we can all understand.
Finding the Right Men's Jeans for Your Body Type
'Rises'
The three types of rises (where the top of the pants fit) are pretty easy. There is high rise, mid rise and low rise. The high rise should sit up around your waist and the mid is a step down then the low rise is the lowest. For most men the mid rise is the best location since you don't look like an old man or a young hipster.
'Fits'
Boot, relaxed, strait, slim fit and wide leg are the most popular fits of jeans. To determine what the best fit is it's best to try them on to see what will make your shape look the most proportionate without losing comfort.
Body Types
Now the most important part of finding the right men's jeans for your body type is taking a look in the mirror. If you are the tall, lean type you have an easy job. Most fits and rises will flatter your shape just avoid too slender which can draw attention to your smaller frame or too baggy which will make you look like your swimming in your pants. Heavier men should choose a wide leg or boot cut that will show structure and balance out your body to make up for a larger stomach area. Muscular built men should avoid slim jeans with small pockets since they will make you appear squatty and bulky. Go for a straight cut with a slight flare or wide leg.
Most Recommended