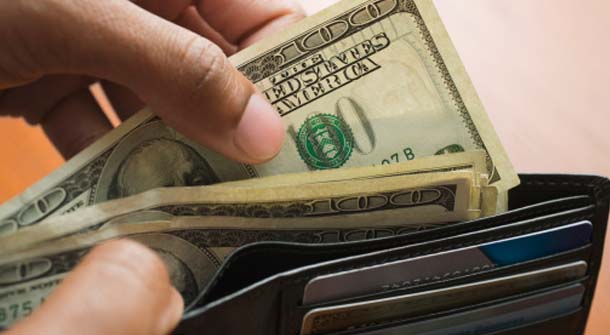 Wallet is in tradition now. All men from the richest to the poorest carry a wallet. It is also important to choose a wallet for a man that gets used every day, sat on, touched constantly and sometimes even put through a wash and dry cycle. With all of the wear and tear you need a wallet that is durable, functional as well as stylish and have the capacity to carry all of your cards and money. So if it's time for you to upgrade or replace, here are the basic men's wallet styles so you can choose which one is right for you.
Top Men's Wallet Styles to Suit you Personal Style
Billfold
The billfold is the most popular type of wallet used by men. It's a rectangular shape folded in half with credit card slots and an opening for your bills at the top. Some varieties even come with a coin pouch built in.
Trifold
The tri-fold is another popular style. This is similar to the billfold the only difference is it is divided into three. Generally you will have more card space and other compartments.
Travel Wallet
These are generally large and flat and have space for your passport as well as your money and cards. This is really great. It keeps all of your documents in one place if you are typically on the go.
Zip Wallet
A zip closure usually comes in the billfold style or travel wallet size. This may be a good option if you are prone to loosing items when you are in and out of your wallet. The downside to a zip is the zipper does add extra weight and bulk and may be more difficult to fit in your back pocket.
Money Clip
A money clip is great for simplistic guys who like to carry cash. Pack your cards and ID in the middle then wrap your cash around and clip. It's that easy. You can also engrave your initials for a more personalized clip. so no matter your liking just remember it is important to choose a wallet for a man that will take a beaten.