Gloves Fashionable Winter Style for Men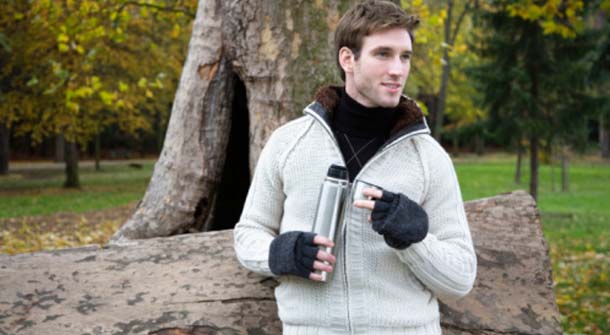 It's getting cold out there and one the most difficult parts of the body to keep warm are the hands with the right gloves. You probably heard the saying cold hands, warm heart, but most people would rather just have warm hands. Just because it is winter time, it doesn't mean that you have to choose between having warm hands and looking good. There are plenty of fashionable winter gloves out there for men. What style is right for you? Here are a few suggestions for picking the right accessory.
Fashionable Winter Gloves for men
Leather
Leather gloves are timeless when it comes to men's fashion. They've been around for a while, but variety is the spice of life, and you have many choices when it comes to leather gloves now. Obviously, there is a color decision to be made. Black, brown, and gray are the three main contenders, and to truly be able to match any outfit you may want all three. Sleeker driving ones are popular for men. They may not be as practical for winter, however, if they have the knuckles cut out (to help grip the wheel). If you can't be parted from your smart phone for fashion's sake then there are plenty of glove styles that are fingerless or that have technology build in to allow you to use your devices with your gloves on. But leather gloves with full fingers and a snug fit are the epitome of fashion right now.
Knit
You can also find nice knit glove if you are in a more casual setting. Gap has some nice fingerless gloves, and it is far more acceptable when it comes to knit glove to go fingerless. My personal preference is fingerless mittens. If you are going to freeze your fingers for technology, then at least treat them to the comfort of shared warmth under a nice knit hood. Often the mitten part will button in the back if you intend to keep your fingers free for a while. Asos sells a few nice pairs in this style.
Lambs Wool
For those who want additional warmth there a number of style that use lamb's wool as an inner lining. There are also a number of nice sueded glove designs. Yes, the market of men's fashion gloves may be more extensive than you think. And this is one of the least expensive ways to add some extra flair to your look, and warmth to your winter outfit.
Most Recommended