Golf Season Apparel for a Worry-Free Game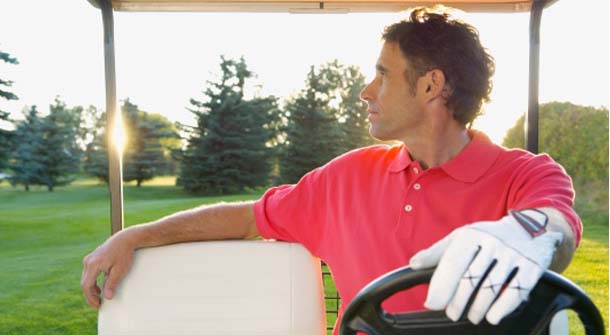 Every golfer is perfectly aware of the importance golf season apparel it' like picking the right club or iron per each particular swing. Choosing the wrong one may end up ruining the shot and you may find yourself making your way into the rough. However, what many golfers don't know is that picking the right golf season apparel is just as important as picking the best iron.
Top golf season apparel you should gear up on
dress for the climate
I'm sure many of you are saying 'It is just clothing. As long as I don't wear a 16th Century gown to golf, then I'll be fine.' However, there is no greater misconception than this much-too-common one. If you are still not convinced, then I suggest you try to imagine yourself in an 18-hole round of golf. You will be standing out in the sun hours at a time, sweating, swinging and swearing. Without ideal golf season apparel, you might find yourself becoming distracted by irritating clothes. This is the last thing you would want to happen when you are trying to make the perfect swing.
Proper eyewear is a must
Typically, golf season is around the summer months, which means you will have to prepare golf apparel that isn't too hot and not too clingy. This will ensure your swing is unencumbered by the clothing. It will also make sure you do not overheat in the summer sun. Also, consider purchasing a visor to wear while you are golfing, and perhaps even a pair of sunglasses to wear when you are not making a swing. Your eyes are one of the most important aspects in golf, and having proper eye protection will keep you golfing for many years to come.
Prepare for all elements
Now, even though the golf season is typically in the summer, there are times where you will be golfing in cold and wet weather. The golf season is also known to have adversely cold weather at times. Whether this is brought about by an unprecedented cold front or simply fishing a ball out of a water trap, you will need protective, warm and dry golf apparel to keep you safe and ready for the next hole.
Get the right golf jacket
There is a reason why many professional golfers wear golf jackets. A water-resistant and warm jacket will prepare you against the wind and hail, sleet, and snow (though let us hope you won't have to play in those conditions). Wearing non-invasive and non-encumbering warm golf apparel is your key to a successful round of golf without losing out to the elements of the course.
Most Recommended