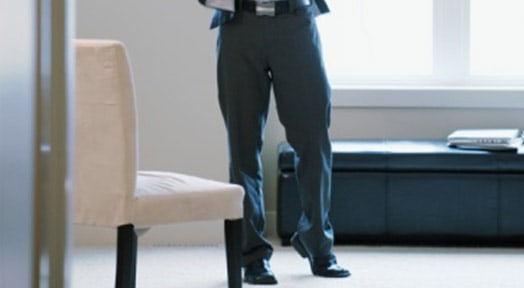 How to choose the right work pants for men. If you recently started a new job or just want to look more professional the next time you head off to the workplace then you need to know how to choose the right work pants. That's right work pants. You may not believe work pants are important but they really are, trust us. In order to help steer you on the right path to the perfect pair of work pants for men we have searched for expert advice you can use to accurately choose your next pair of work pants.
How to choose the right work pants for men
1. Know your job.
In other words, dress for the job you want and not the job you currently have. Of course, if you are a trash man and aspire to be a CEO it is not reasonable to wear a 5 piece suit to your job. However, if you work in office step up to the plate and dress in the most professional way possible. It will get you noticed by the right people.
2. Know your size.
Men are notoriously bad at determining the right size for their clothing, and work pants are no different. Get professionally measured by a tailor to get your exact lengths and widths so you can purchase your pants accordingly.
3. Consider material.
You don't want to buy wool pants if you aren't going to be a professor at a university. Make sure you only buy pants that have a material comfortable enough to wear throughout your work week. Cotton, polyester, and nylon are all generally the most comfortable so stick to these materials.
4. Don't buy according to style.
Instead of focusing on the style of the pants make sure they flatter your particular build. Every guy is different so be sure to try on your pants before you purchase them. Walk around in them, sit in them, and stretch in them to find out how they will look after wearing them for some time.