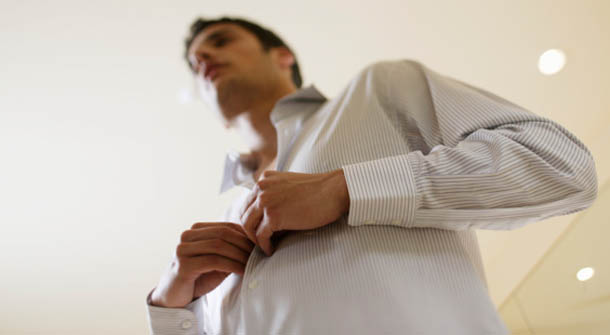 How to dress for a night out is not something that many men look forward to, getting the style of dress right is something that can add a little frustration to an otherwise perfect evening.
Top Tips on how to dress for a night out
Contrary to popular belief, men do take about as much care with their wardrobes as women, they just have fewer elements to include. The fact is that when learning how to dress for a night out you need to consider the occasion at hand. Here are some tips on how to dress well rather you are going to a party, on a date, or just hanging out with friends.
If you are going to a party
When you are going to a party there are a few things that you need to consider before you can get the right look for the evening. First of all, you need to know what kind of party it is that you are going to. This is the most important factor. Then you need to consider the location of the party and who is going to be there. From there the choice can easily become clear.
For example, if you are going to a formal dinner party then you need to put on a suit, but if it is your best friend's birthday party then you can dress more casually. However, if there is a woman coming to the party that you want to impress then you need to add a little flair to your look without looking too obvious.
Going on a date
On a date it also depends on who is going to be there and where you are going. For example, if you are going out with your girlfriend then you might not need to try as hard to dress as when meeting up with a blind date. However, if you are taking your girlfriend to a really nice place, then you still want to put on a good stylish look and not embarrass her. As a general rule, try to leave the jeans and sneakers at home when going on a date.
Going casual with friends
Now when you are just hanging out with friends all the rules change. When you are just going out and have no specific plans then it is okay to throw on your favorite clean pair of jeans with a polo or collarless shirt. This is an occasion where you can be a little more relaxed and comfortable. However, since you are not quite sure what is going to happen, do not go overboard on the cozy comfort look.
Comfort and Confidence is key
Whatever your agenda is for a night out there is one main thing to keep in mind. It is the fact that you always want to feel confident and look good. Avoid wearing something that you do not want to get caught in by your boss on days off or by women that you just might like to talk to. Maintain a style that is right for you. It is always good to develop a signature look and that can help you to always know what to wear, no matter what the occasion.