Long Lasting Shoes That Are Durable for Men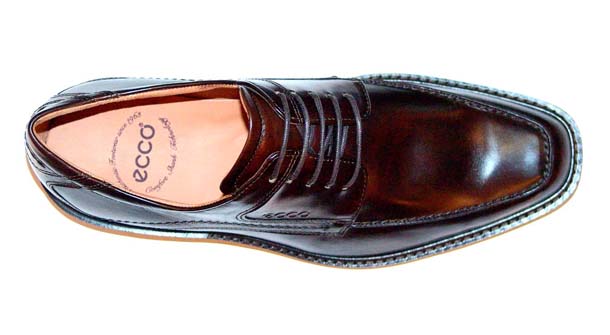 Do you have problems wearing out your footwear? Do you come home at the end of the day with sore feet because you are wearing worn out shoes? Whether you are going for a run or walking between cubicles at the office, you need to have the right long lasting shoes for men. It should be comfortable, and you shouldn't have to change your sandals, sneakers, or work boots out every few months. Here are a few long lasting shoe suggestions to save your feet and your wallet.
Long lasting shoes for men
Ecco
They aren't cheap, but the gold standard in long lasting dress shoes is Ecco. You're not going to find the most modern styles like long, narrow shoes, but you can get something that looks dressy, is comfortable, and that you can walk around in for a couple of years. The secret is in the soles. Check the heels of your dress shoes. Are they all worn down at the very back? Then Ecco is the brand for you. Polyurethane soles instead of rubber make these practically indestructible. There isn't another dress shoe company that gives you a one year warranty on the soles of your shoes. Expect to pay over $100 for a pair and maybe even $150, but they will save you a ton of cash over the course of a couple of years if you are used to having to buying new dress shoes every six months.
Adistar Boost Sneaker by Addidas
If you are a runner, Adidas wins the prize for long lasting shoe. Again, you're going to have to shell out for it. The Adistar Boost sneaker is about $160 depending on where you get it, but if you run 5 or 10 miles a day, you need a shoe like this. They are designed to maintain density for over 600 miles. There really aren't any other shoes out there that can top that. If you run 10 miles a day you're going to go through a lot of shoes. You'll go through a lot fewer of these.
Zappos
Zappos is synonymous with work boots and shoes. If you are on your feet and working hard all day long. These shoes and boots have the support that you need to avoid needing to keep your feet up all night. You get the added bonus of rugged materials that won't wear out after a few weeks on the job.
There's one thing that long lasting shoes have in common. They aren't cheap. In the long run, however, they will save you plenty of money, and will ensure that you spend less time walking around in uncomfortable footwear.
Most Recommended