Men's Winter Coats For Style and Function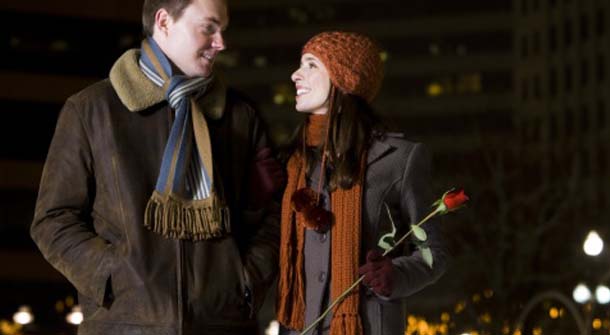 Your parka's great. It's cozy, it's warm, and it's perfect for running to the grocery store or sitting through a ball game on a frigid day. However, unless you work somewhere casual clothes are encouraged—like, say, from home—a parka isn't going to cut when it comes to professional style. Fortunately, there are several office-worthy men's winter coat styles available for guys today. Choosing one is just a matter of your personal style, your build, and your practical needs.
Finding a stylish men's winter coat for all occasions
The Pea Coat
Also called a "pilot coat," the pea coat is thick, short, structured and made from heavy worsted wool. The pea coat is typically double-breasted and features oversized buttons and lapels. This look is sharp, crisp, stylish and put-together. The pea coat is meant to have clean lines, and should be as fitted as possible. As far as length, it should graze the groin area. This style is best for shorter, leaner men. Heavy-set men can end up looking top-heavy or bulky, and taller men can end up with a too-long leg line.
The Car Coat
The car coat was designed for . . . wait for it . . . driving and riding in cars. Car coats have a central button closure, which is covered by a flat flap. The flap prevents bunching while you're seated and adds a little extra warmth–without the bulk of a double-breasted coat. Car coats are also mid-thigh length to keep your legs from getting tangled as you drive. Car coats fit most guys well and come in every type of fabric and style, so if you like the look, you can get a light one for fall/ spring, a heavy one for winter or a professional one for work—or one of each, if you're so inclined.
Top Men's Winter Coat – The Overcoat
The overcoat is the most formal and most professional of men's winter coat styles. The overcoat is long—past knee-length—and is usually made from wool or fur. Overcoats are less structured and fitted than other coat types, so they're less showy and more understated. This means that they blend in while still looking stylish–exactly the kind that you want in a professional setting, particularly if your job requires you to wear a suit. Avoid belted styles, and opt instead for something more fitted. If you're on the slimmer side, choose a double-breasted style. If you're heavier-set, go with a single-breasted style. Fit matters, so if the style you choose is too small in one area—say, the shoulders—go up a size and have it tailored. Stick to classic colors like navy, black and dark brown. Lighter colors can look too trendy and unprofessional. If you want to add a bit of personal style, choose a cool scarf or interesting accessories.
What About the Trench Coat?
Aaahhh, the trench coat. A favorite of TV detectives, dudes in romantic comedies, and mysterious chain-smokers in film noir movies. The trench coat is technically a type of overcoat that's very versatile. Depending on the style you choose, it can look professional enough for work or casual enough for everyday wear. Trench coats are lightweight, comfortable, sturdy, and waterproof, they fit most guys just fine, and they can be pretty stylish. They're just not incredibly warm, so if you live in a very cold climate you may want to use a trench as a cool-weather coat and choose a different men's winter coat for your cold weather needs.
Most Recommended