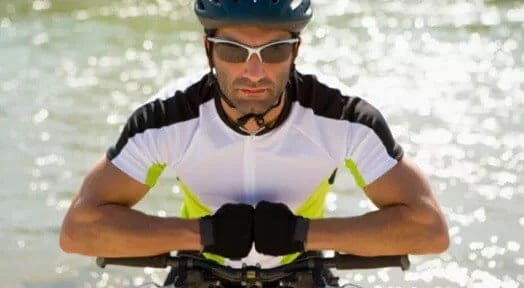 You can't wear the same sunglasses to play hard outdoors as you do when you just take a quick drive to the store anymore than you would wear the same shoes to go to work and on a run hence the need for some Performance Sunglasses that every man need. Most popular brands of sport performance sunglasses that are available right now.
Best sport performance sunglasses
Julbo Trek
If you love to do high altitude bike riding, you know that there some obstacles that you don't run into in other circumstances. High winds at that altitude can make your sunglasses have to work overtime to keep dust as well as the sun out of your eyes. Julbo Trek is the way to go in that situation. These performance sunglasses are lightweight so you won't feel like you are carrying a lot of weight on your face when you go for a long ride. Plus, you get additional shielding from some detachable protectors at the top of the frames. They can block out extra dust and sun. A flexible design to the bridge of the nose will keep them on your face even when you hit a bump in the trail. These are impressive sports shades at under $200.
Zeal Optics
Want to enjoy your run and feel good about the environment at the same time? Equinox from Zeal Optics can do both. They'll keep the sun and sweat out of your eyes while easing your conscience with the knowledge that everything you are wearing to protect your eyes is plant based. Plus, advanced technology ensures that the glasses will stay on no matter how hard you intend to pound the pavement.
Hypermask
Hypermask from the Rudy Project will keep you protected in multiple sports just in case you are trying out for a triathlon. No, they aren't underwater goggles, but these shades are perfect for both the running and the cycling portion of your training. As an added bonus, a $25 upgrade will get you their nearly indestructible lenses. Now your shades can be as tough as you are, iron man.
Comfort is key
Not all sunglasses are created equal, so if you like to train hard outdoors, be sure that your sunglasses are up to the challenge. Always look for sport shades that are tough, lightweight, and that won't slip off your nose right when you get your heart rate where you want it. You'll get what you pay for, so don't spend all your money on the bike or running shoes and then skimp on your sunglasses.