Tuxedo Style Guide for Your Body Type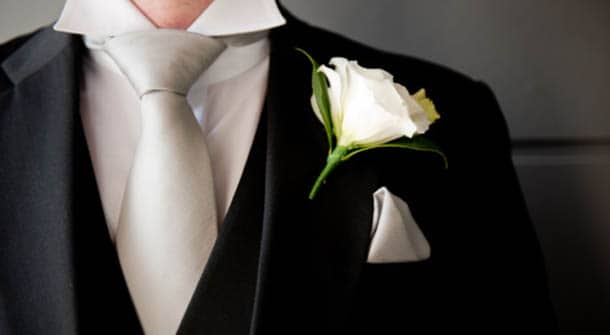 Since most men can probably count on one hand how many times they have to go check out the right tuxedo style for your body type to wear when it comes time to pick one out a little guidance may be in order. Although most penguin suits look the same there are a lot more factors than the usual jacket size and inseam. Here are some classic looks to help you pick the right tuxedo style for your body type.
The right tuxedo style for your body type
Tall and Thin
If you are tall and lean or medium height and build, then you can pick out your tuxedo very easily: any style. Selecting a perfect fitting suit is more important. Slimmer men look at their best in a double-breasted jacket. Make sure that the shoulders have a little extra padding. This will give you a more muscular and full look and have you feeling great on your big day.
Short and Slim
If you are short and slim then you should avoid tuxedo styles that appear too big for your frame. Also avoid double breasted jackets they will appear too heavy and weigh you down. You may want to try a 2 or 3 button jacket with a lower button rise you can choose classic tuxedo pants or a pair of well tailored suit pants will be your best bet. If you would like to appear a little broader, don't be afraid to add a little padding in the shoulders.
Tall and Muscular
For those who are tall and muscular or broad build, the shawl-collar tux is the ideal choice. It's a very smooth style with a thinner collar and no notched lapels. The jacket comes single-breasted with one button.
Short and Broad
If you have a short broad stature a single-breasted jacket will be a good option for you. Another great option is a one or two button jacket with a lower rise and a shawl collar, this look will give you a slimmer appearance. Furthermore your jacket should have natural lines on the shoulder and broad styles in Europe will not be a good option for this body type.
Most Recommended