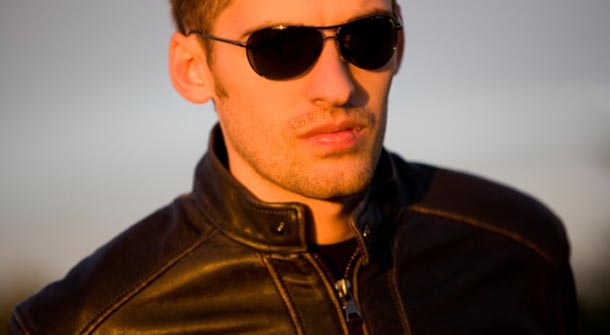 Leather is a great durable, long lasting material that has been a huge part of fashion. Due to longevity it is considered in the passing of fashion trends when deciding on your purchase. So before you go wrap yourself in a leather suit (don't do that) see these helpful tips on how to wear leather the right way.
Top tips on how to wear leather fashion
Do wear Jackets –
Bomber Jackets, racer jackets and classic leather jackets are all in style and if they are of high quality they are a good investment you can keep for years. Such jackets are timeless pieces. These jackets comes in different forms and cuts. These jackets can be seen at casual or business occasions. You can give your own style a twist. These jackets create an elegant, sporty or youthful appearance. To find a real favorite, the right cut is an essential factor.
Don't wear leather pants, hats, necklaces, colored leather or vests
Unless you are a cowboy, rock star or ridiculously cool do not attempt to wear leather pants. It's just weird for most guys. These pants never goes out of style and always seem to be in fashion for celebrities and rock stars.  The only vest exception is if you are riding a motorcycle. That gives a classy and stylish look. Michael Jackson could get away with his red thriller jacket but the same does not apply to the average man. Stay away from bright colored leather goods, those trends belong back in the 80's and 90's and that time has passed. So if you're holding on to an old favorite it's time to let go.
Do wear leather shoes
Most of your dress shoes, casual sneakers, and boots should be made out of high grade material. Such shoes are lasting and stylist too.
Do wear shades of black and brown
It looks best in natural shades. In fact these colors are most in common shades.
Do carry accessories
Wallets, phone cases and bags are timeless and are a great purchase to have.
Don't wear more than one item at a time
Full suits are no longer in fashion and are not making a comeback anytime soon. Make sure that your style matches so wear casual racer jackets with jeans and more classic looks with slacks or dress pants.