How to Wear Your Hat Like a Man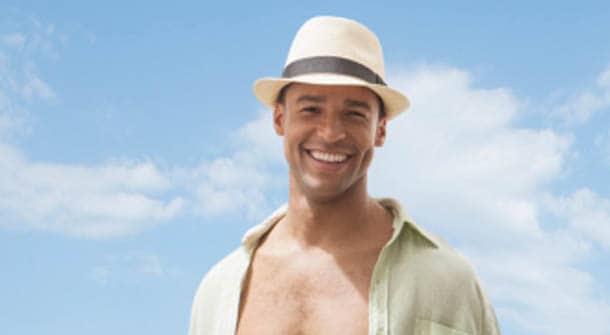 Whether you love hats or have never found one you like, the fact is there is a lot about hat etiquette that most men don't know. First you need to get the style right, then make sure you wear your hat properly, and most importantly that you act in a socially acceptable way when you have one on.
Top tips on how to wear your hat and what style of hat is right for you
Fedora
For loads of class and style, try wearing a fedora. They are great all year around. Lighter fedoras with a band just above the brim make a perfect summer topper. Dark color hats made of heavier materials can set off a suit or a winter coat in the colder months. No matter what time of year it is, you can add some class to your outfit and confidence to your step by wearing the favorite hat of classic men like Humphrey Bogart and Frank Sinatra.
Derby or Bowler Hat
If you really want to be bold, give a derby or bowler hat a try. You don't have to have a handle bar mustache to wear one of these gentlemanly hats, but it helps. To complete the look don't be afraid to use a walking stick.
Baseball Cap
For those of us who prefer to be a little less pretentious there is the cap. If you didn't already know, a cap is one of those hats that are flatter in the front and come down a few inches in the back. Just don't wear your cap backwards even if you've seen a movie director do it.
What your hat says about you
In fact, how you wear your hat says a lot about you. Pulling it down in the front makes you appear intimidating, especially if it almost covers your eyes. Conversely, if you tilt your hat back a little, you will appear welcoming to other people. If you are a businessman, trying wearing it somewhere in between he two extremes.
Final rules on how to wear your hat
Just a few rules to keep in mind when you wear your hat. Take it off when you enter an elevator, a restaurant, or a house; and never wear your hat while eating. If you run into a friend of yours, you can "tip your hat" as a greeting by just touching the brim. For a female friend, go ahead and actually raise the hat a little. For example, you can grab a fedora by its crown and lift it a bit. Finally, never wear your hat when the national anthem is playing, since this is viewed as a sign of disrespect.
Most Recommended