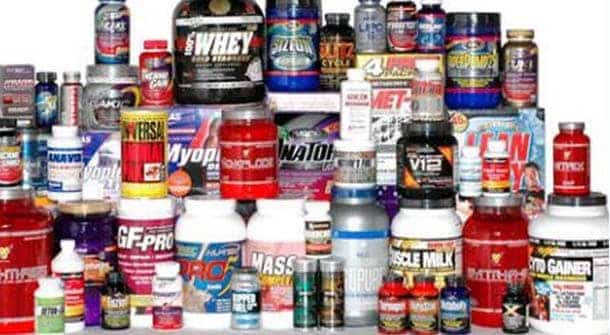 Muscle building supplements, if you are looking to get shredded nutrition is a key component to get the results you want. Eating a diet rich in protein and rich in antioxidants is a great start however there is only so much solid food your body can process in a 24 hour period. That is why supplementation is such an important part to any muscle building routine.
Check out these 5 great muscle building supplements to add to your diet today.
1. Protein Powder
There are many protein powders available on the market. Myotein, made by XPI Supplements is a relatively new yet high performing protein powder. It is ranked high because it has time release advanced 3 stage technology which allows it to provide the right nutrients to the body in the right amount of time. In addition, it is fortified with 6 muscle enhancing proteins, compound for muscle recovery, ripped muscle complex and a shuttling system of amino acids.
Another great protein powder is Syntha -6 made from BSN. Syntha 6 is composed of essential amino acids, glutamine peptides and multi-functional micellar protein matrix. It is easy to digest and contains a variety of vitamins, minerals and antioxidants. This product is extremely safe and does not contain added ingredients that cause harmful side effects.
Green Plant Protein Powder made by True Vitality is good for those who are vegetarian or transitioning to a vegetarian diet. This product contains 8 billion active probiotic cells, essential vitamins and minerals, added enzymes, Omega 3's, organic fiber, DHA and more. It is scientifically formulated to provide needed protein for those who can't use other protein powders.
2. Whey
Jay Robb Whey Protein powder is one of the best products on the market because it does not contain added ingredients that cause unpleasant side effects. Also, it does not contain maltodextrin and provides 25 grams of protein per serving. It is lactose free and 100% all natural dietary supplement.
3. Creatine
Creatine is labeled as a sports supplement that boosts muscle performance. Using creatine in combination with a healthy balanced diet will help you counteract and reverse muscle depletion. Decacor Creatine is one of the top 10 best products of the year. It helps you quickly develop lean muscle mass and strength while energizing your body for intense workouts. Additionally, it is fast absorbing and made with high quality ingredients. It is guaranteed to be the best product on the market or you get your money back.
4. Amino Acids & BCAAs
Branched chain amino acids are made up of 3 essential amino acids (Valine Isoleucine, and leucine). BCAA 4500 from AST provides the body with amino acids that prevent muscle deterioration; it also supports endurance and provides overall support for muscular energy.
5. Other Supplements to Consider
Optimum ZMA is made up of zinc, magnesium and vitamin B6. Zinc is an essential nutrient that provides the body with immune support, cell growth, detoxifies the liver and synthesizes protein. B6 plays an important role in muscle strength and hormone levels. Athletes use magnesium to increase strength and energy.