Best Pre-Workout Supplements on the Market Today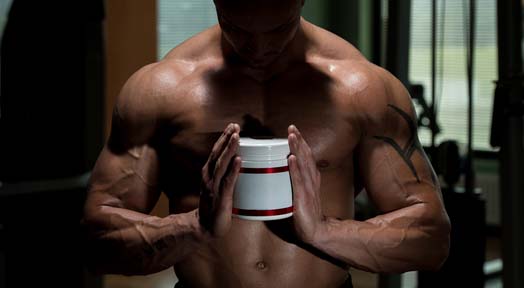 Well, spring has now most definitely sprung for many of us. Temperatures are soaring, trees and flowers are beginning to bloom, and people are starting to go out in public wearing less and less. Yes, spring and summer most definitely mean less clothing, which if you happen to be in shape, isn't a problem in the slightest. But if you are not in shape you need to hit the gym to start working out that body of yours and to give you a little help you need to look at pre-workout supplements before you start your exercise.
Top Pre-Workout Supplements
If not however, and perhaps you could stand to lose a few pounds, or maybe even more, then you'll know firsthand that it certainly isn't easy, getting in shape and it requires a great deal of hard work and dedication, both in the kitchen, and in the gym. Yes, if you want a lean, muscular body to be proud of, then you'll have to hit the gym harder than you ever have before, which in itself is easier said than done. Some days you'll wake up and will want to do absolutely nothing, and will certainly not have the energy to exercise. If this happens to you, and there's a strong chance that it will, then perhaps a pre-workout supplement is what you need. There are a number of pre-workout supplements on the market to choose from, but choosing the best is where the problems occur.
1. No-Xplode
This caffeine and Nitric oxide pre-workout supplement developed by the sports company BSN, has proved to be hugely popular all over the world, and is actually their number 1 selling product. The supplement combines a mixture of caffeine, taurine, nitric oxide, creatine, and much more, to deliver nutrients to the muscles and to really stimulate the body. The caffeine provides enough stimulation to really kick your senses into gear. To really benefit from this product, take 1 – 3 scoops with water, on an empty stomach, around 1 hour before you train. Once it kicks in, you'll have one heck of a workout. The flavors are especially delicious, with Lemon-Lime, Fruit punch, and Lemonade proving to be real favorites.
2. Ronnie Coleman Signature Series Myo-Blitz
8x former Mr Olympia Ronnie Coleman recently branched out into creating his own line of supplements, and if Myo-Blitz is anything to go by, then he's going to be extremely successful indeed. Myo-Blitz combines a mixture of 2 different forms of creatine, as well as a number of stimulants and amino acids including Beta Alanine for increased muscle pumps and vascularity. The price is very competitive and examples of flavors include Watermelon Rage, Crystal Blue Razz, and Fruit Punch Fusion, which all mix extremely well with water, with little-to-no clumping at all.
3. MusclePharm Assault
This pre-workout developed by MusclePharm is proving to be hugely popular among keen gym goers. It contains a blend of creatine's, amino acids, stimulants, and electrolytes designed to provide you with a fantastic workout. To emphasize just how great this supplement is, it was actually voted as the pre-workout supplement of the year 2012, by bodybuilding.com.
Most Recommended