Chicken Ropa Vieja a Hispanic Heritage Feast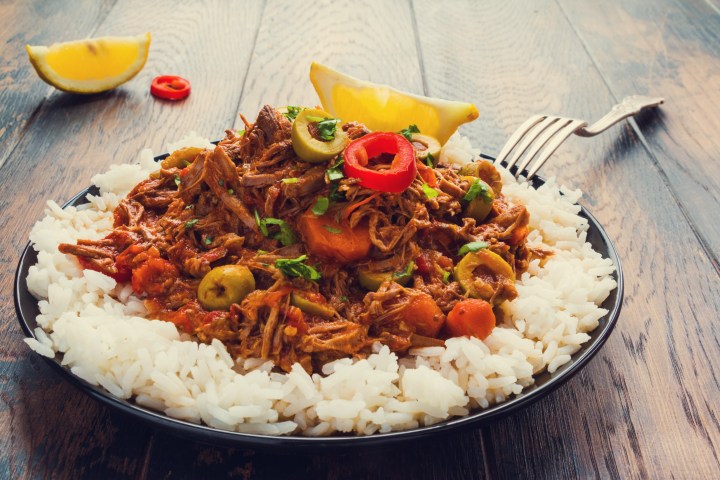 Famously delicious Chicken Ropa Vieja shredded beef stew with pepper, olives and boiled rice is a Latino soul food. Eating & entertaining is great when you can enjoy both without sacrificing or neglecting your health. There is nothing worse than the feeling of having to watch what you eat while at a dinner party. In the Latino culture some tend to fall into the "not so healthy meal trap, which is why when cooking delicious Latino food while stay true to the roots without losing the flavor is a must.
Chicken Ropa Vieja, Latino Soul Food
Here is a favorite Latino dish Chicken Ropa Vieja Recipe …except a little bit healthier. After all, all we want to do is lose the fat…never the culture!
In honor Hispanic Heritage we are going to share one of those dishes…a Cuban staple, the all loving Ropa Vieja with of course a few changes to make it better.
Ropa Vieja is typically done with skirt steak. Since skirt steak can be quite fatty we've enhanced the dish by changing its main ingredient. I assure you taste will not be sacrificed! Your taste buds and waistline will be thanking us after you try this dish!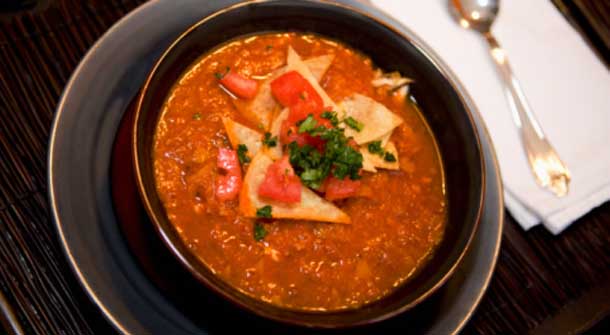 Chicken Ropa Vieja Recipe
Ingredients~
1 1/2 pounds of skinless chicken breast
one can tomato sauce with onion and garlic
one third cup of EVOO
one onion chopped
two garlic cloves chopped
one green pepper chopped
one can red peppers (pimiento morrones)
one tbsp. salt
two tbsp. cilantro
one tsp. cumin
one bay leaf
Directions~
In a saucepan bring salted water to a boil and cook chicken breast over medium heat for about 30 minutes or until fully cooked.
Drain the water, let it cool and shred the chicken.
In a skillet heat the oil and add the onion, garlic, and pepper. Mix until tender, then add the tomato sauce, cumin, and bay leaf.
Add the shredded chicken and cook for another ten minutes stirring occasionally.
Remove from heat, discard the bay leaf.
Garnish with cilantro & pimientos
Enjoy over Brown Rice preferably 🙂 Could also be enjoyed alone with a salad/veggies as well.
Serves 4
*Chicken Breast can also be substituted with Turkey breast.
Buen Aprovecho!
Most Recommended