Servings of Vegetables Per Day You need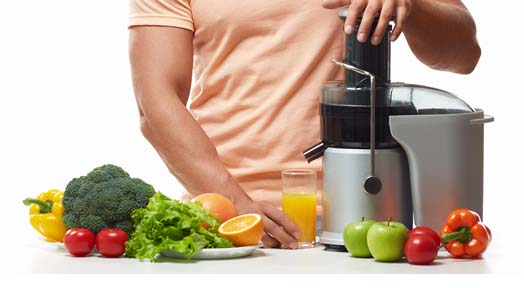 When it comes to our general health and well-being, you don't or at least you shouldn't, need anybody to tell you just how healthy and great for us that vegetables are. You may have in the past heard how experts recommended eating 5 portions of fruit and servings of vegetables a day, but recently, there have been studies and tests conducted which have found that those who regularly eat 7 portions a day, could drastically add years to their life and cut back the chances of them developing a life threatening illness or disease, at any point during their lives.
Ways get 7 servings vegetables day
Now, fruits and vegetables are both extremely good for you, as they're packed full of vitamins, antioxidants, minerals, and other nutrients which are vital for the body. However, fruit does contain natural fructose sugars, which can be harmful to us in large doses, so for that reason, you should focus mainly on vegetables, while perhaps eating fruit early in the morning for breakfast. If you think that eating 7 servings of vegetables a day is a lot, then there are ways of making the entire process much easier.
Get a juicer and juice your vegetables
Over the last few years, juicing has proven to be hugely popular and beneficial, and sales in juicers have literally shot up. Juicers can be purchased in a number of places and from a number of websites, and they actually aren't very expensive at all. If you struggle to eat fruit and vegetables, then a juicer could be absolutely ideal. Simply combine your favorite vegetables together into a juicer, add an apple or orange for sweetness, plus a decent slice of lemon, and you're good to go. You can make as little or as much as you like. One pint of juice could contain as many as 4 portions of your 7 a day, so after one juice you'll already be well on your way of your servings of vegetables.
Bulk out your meals with diced vegetables
Another great way of getting more veg in your diet is by bulking your meals out with finely diced vegetables. Say you make a curry for instance, make the base from a diced onion and some garlic, add your meat, sauce and spices, and then dice up some of your favorite vegetables, and add them to it. You could add baby corn, green beans, carrots, peas, tomatoes, peppers, water chestnuts, broccoli, bean sprouts, and much more. Dice them up and stir them in.
Make soups: servings of vegetables
Soup is another great way of getting plenty of vegetables in your diet as you can literally fill a pan full of your favorites, add water or stock, seasoning, spices, boil it away, and then blend it up. If you do it right, one bowl of soup could contain as much as 3 – 4 portions of vegetables, which if you combine them with the examples listed above, will give you more than your recommended 7 portions a day.
Most Recommended