Easy Ways to Eat Your Vegetables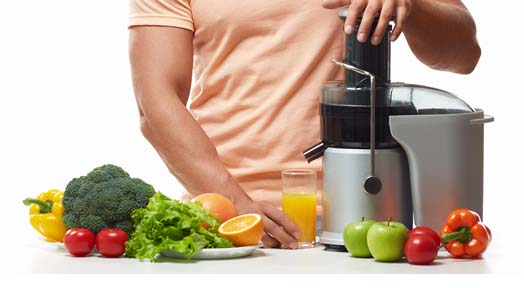 You know you need to eat your vegetables a day in your diet. Your mom has been begging you to do it since you were a little boy. If you're married you probably hear it from your wife on a regular basis. Maybe even your doctor has gotten in on the nagging. So what can you do if you know how good they are for you, but just don't enjoy them?
Here are some easy ways to eat vegetables a day to your diet.
Try juicing. Chugging down three or four of your vegetables for the day in one tall glass is a great way to increase vegetable intake, and by adding the right fruits you can end up making the beverage something that you actually enjoy. Plus, you'll love the boost of energy that you get from all of the nutrients that go straight for your bloodstream from fresh juice. Be sure to drink it immediately after juicing for maximum benefits. Kale is a great one to add because it does little to the flavor of the juice, but adds a ton of vital nutrients. Beets and sweet potatoes are also great choices. Remember that if you are going to use any root vegetables that they should be organic.
Homemade soup
Another great way to eat your vegetables, especially in the cooler weather months, is to make homemade soups and stews. If the broth is made from chicken or beef stock, all of the vegetables will have a bit of a meaty flavor. You can also bake meats with the vegetables in the tray. That allows them to absorb the meat juices. Another suggestion is to slightly sauté the vegetables in a bit of butter or olive oil before adding them to the soup. It adds some a few calories, but makes the vegetables significantly more palatable.
Set daily intake goals
Be sure to set a daily goal for you vegetable intake and pay attention to ensure that you reach that goal every day. Before long, vegetables will be a regular part of your diet. By reducing the number of sugary snacks you partake of, you'll actually eventually notice that your body will switch from craving sweets to craving veggies. Before long, your juice may be your favorite snack of the day. Instead of chips, you may reach for some raw vegetables and a little ranch dressing. Plus, once you notice the change in how you feel, you'll be happy that you found ways to add vegetables to your diet.
Most Recommended