Cold Flu Remedies For Fast Relief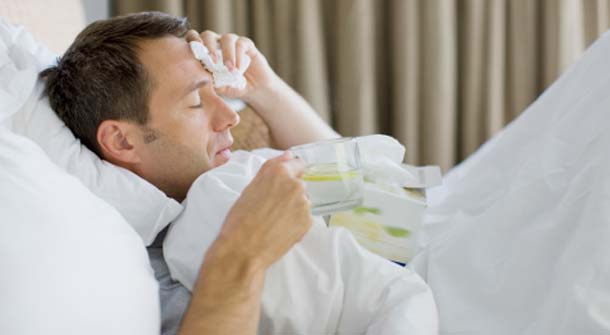 If it seems like everyone around you is constantly coughing and sniffling, you're not alone cold flu remedies should be taken. When cold and flu season strikes, as it usually does around this time of year, it strikes with a vengeance.
Top Cold and Flu Remedies
Those who aren't diligent about which surfaces they touch, washing hands, not touching eyes and mouth, and steering clear of others who are sick, can almost count on getting at least a small bout of something. Here's the thing though, before you go pounding on your doctor's door asking for antibiotics, remember that the common cold and the flu are both caused by viruses. Antibiotics won't do a lick of good for you and you'll be making those antibiotics less effective for the next time you really do need them. Read on for some cold flu remedies to help keep you well this year.
Try a Flu Shot
Instead, focus on prevention either with a flu shot, or with a combination of supplements that can enhance your immune response. Probiotics are great to take year round, but especially during cold season. These intestinal cultures help eliminate harmful bacteria as part of the digestive process – before they can invade the rest of your body. Found naturally in yogurt, probiotics are also available as powder or liquid supplements that you can add to a glass of water, juice, tea, soup or other soft food becomes cold flu remedies.
Natural Remedies
Echinacea and Goldenseal have both been shown to have some effect on preventing respiratory infections, although no clear and definitive study has identified why or how. Propolis, a bee-pollen-related product, helps boost immune response, heightening your body's natural ability to fight infection and becomes cold flu remedies. Vitamin B also can be quite effective in fighting cold and flu germs as it helps provide an energy boost for your body to fuel all its various protection systems without dehydrating you the way caffeine would.
Stick to a Healthy Diet cold flu remedies
More than just these supplements alone, also pay close attention to what you're eating and make sure that it's rich in nutrients, vitamins and minerals.
Most Recommended