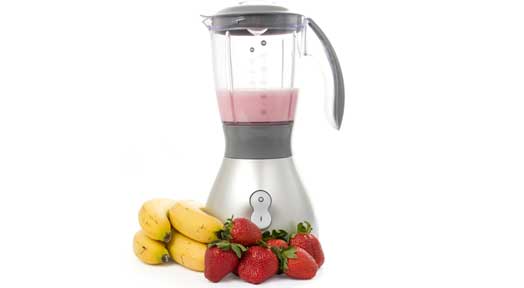 Though the justification for the stereotype has slowly been disappearing, it is true that some men still need a little help in the cooking department. These sorts of guys usually tend to be bachelors, who just don't have the time or inclination to go through with all the steps involved in preparing their own food; shopping for the ingredients, preparing them, cooking them, serving them, and then storing leftovers when they often eat alone just doesn't seem to make sense for these guys. However, with processed food sinking to new lows in terms of quality, it is important for all men to get on board with healthy eating, invest in some cooking appliances and learn to prepare at least some of their own food themselves.
Here are a few cooking appliances they can use to help make their job easier.
• Crockpot
Having a crockpot can be a great way to either cook things, or keep them warm for an extended period of time. They also are great for things like cheese for your nachos!
• Foreman Grill
One of these is probably the best way for you to cook a burger or piece of chicken in a healthy way, without needing a kitchen, or anything other than an electric power outlet.
• Wok
A wok or hot plate is great if you're interested in eating Asian cuisine. You can also use it to create simple stir fry dishes which taste great and are good for you.
• High tech blender
You might be surprised at what is coming out of blenders these days. You can make your own margaritas and health smoothies, and some of them are even heated so that you can make your own soup directly.
• Microwaves
And no article about men's cooking would be complete without a mention of the microwave, the queen of the kitchen. From popcorn, to reheating anything made with any of those other gadgets, this is truly an indispensable part of a man's arsenal of cooking machinery.
Take a look at one or more of these appliances if you're interested in easy cooking options that don't require a lot of investment, space, or even skill. Try to learn to eat healthy and your body will thank you for it in the long run.