Health Issues men should Watch Out For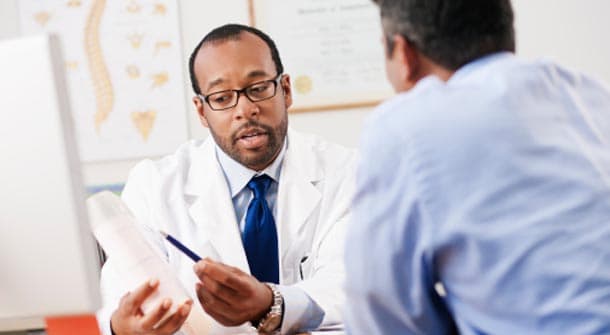 When it comes to men there are health issues that every man needs to watch out for. Taking care of your health is the most important thing that you to prolong your lifespan and to improve your quality of life, but sometimes it is important to be aware of the things that could affect your health drastically.
Health Issues for Men that You Should Know
Some facts to bring these risks into perspective, compared to women men are:
• 50% more likely to get and die from cancer
• 40% more likely to get and die heart disease
• 50% more likely to neglect to seek help when a physical or mental issue presents itself
To that effect, it is more important than ever to pay attention to the risk factors that are most common in men and to understand that seeking help for a health issue doesn't make you less of a man, rather it makes you more of one because you are willing to overlook your pride to get help when you need it.
1. Testicular Cancer
In the last 30 years the cases of testicular cancer has doubled and is regarded as the most common cancer to effect men between the ages of 24 and 40. Though it is fairly easy to check for many men neglect to take the time to guard the health of their testicles and the rest of their body, so it is important to do a pay attention and do a self-check every now and then. Common signs of a problem are: a lump, enlarged testicles, a soreness/ache in the groin area and fluid buildup in the scrotum area.
2. Prostate Cancer
Unlike testicular cancer which mostly affects younger men, prostate cancer is found in males of all ages and is common and serious issue that every man needs to ward against. Many health organizations advise men of all ages to aid in preventing prostate cancer by ingesting vitamin A, lycopene (found in tomatoes) and raw palmetto to boost the prostate's health and function.
3. Heart Disease
Sadly one of the first signs of heart disease for men is a heart attack that has the potential to be a fatal one, making it important to care for your heart health and regularly make an appointment for a physical exam with a doctor. Preventative measures can include quitting smoking/drinking, regular exercise, eating a balanced diet, etc.
4. Diabetes
It is a startling fact that many medical professionals believe that people diagnosed with diabetes had the illness for up to 12 years before the illness became a serious health issue… making it clear that there are countless people out there going undiagnosed with a serious health issue lying in wait in their bodies. Diabetes can lead to serious and disabling problems like a loss of vision, amputation of extremities, vision loss and death, so it is important to watch for the signs of a burgeoning diabetes issue such as blurred vision, excessive tiredness/fatigue, being thirsty constantly and urinating excessively.
5. Male Menopause
All too often male menopause gets swept under the rug as a "female problem" and men suffer from a multitude of health and mental issues from depression to decreased sexual desire/virility, a loss of energy, insomnia and fatigue, circulatory and nervous system issues, etc. For most men this wouldn't be a life threatening issue, more of a temporary problem that can disrupt your life, but it is smart to seek a medical professional to help get your hormones in balance once again.
Most Recommended