Healthy Breakfast Ideas to Fuel Your Strength Training

There are lots of healthy breakfast ideas out there, but most of them aren't suitable for individuals who practice strength training. As a strength athlete, you need to look further than just eating 'healthy' if you are to reach your fitness goals. The caloric and protein contents of the meal matter a lot and of course a healthy breakfast idea. Sure, a green salad is one of the healthy breakfast ideas, but if you've got a heavy training session later that day, you need proper fuel beforehand.
healthy breakfast ideas that will also fuel your strength training
Old-Fashioned oatmeal with a modern twist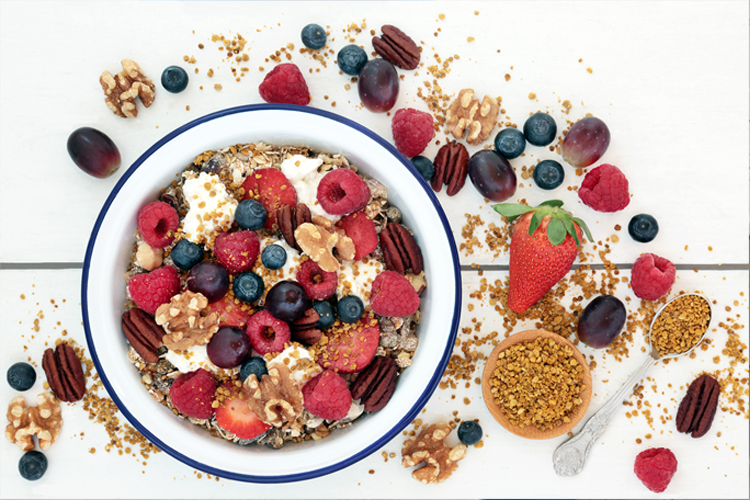 Nothing beats old-fashioned oats. They are incredibly cheap and are jam-packed with fiber, slow-digesting carbs, vitamins, minerals, and their protein content isn't too shabby either. Plus, there are lots of ways to customize your oatmeal and make it fit your taste perfectly. For our recipe, put a cup of oats in a bowl and soak thoroughly in water or milk. Either leave it in the fridge overnight or pop it in the microwave for one to two minutes. Once the oats soak up the milk, add a scoop of protein powder, some nuts, a few berries and enjoy.
Egg omelet with spinach, cheese, and ham Healthy Breakfast Ideas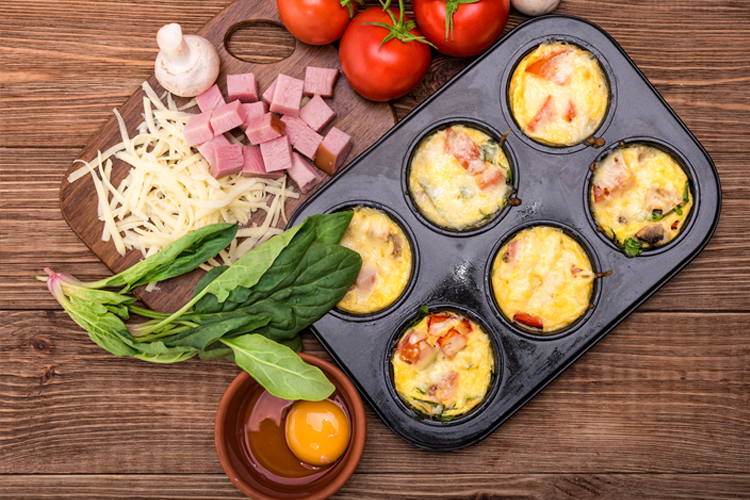 Eggs are quite possibly one of the healthiest food out there. Research has shown that eating eggs at breakfast leads to less hunger and the consumption of fewer calories throughout the day. Crack three to four medium-sized eggs in a bowl, add some pre-cut spinach, cheese, tomato and ham. Mix thoroughly. In an oiled-up and pre-heated pan, pour the mixture and cook on medium heat for 2-3 minutes. Add salt and pepper to taste. Once the bottom turns golden brown, gently lift one side and fold the omelet in half. Cook for another 1-3 minutes and serve.
This recipe goes perfectly with a side of green salad. Also, feel free to top the omelet off with some avocado for extra calories and more healthy fats. For an easy version that doesn't require a lot of skill in the kitchen, try making omelet muffins. Preheat your oven to 400, put the omelet mix in a greased muffin tin and bake for 15-20 minutes until cooked through. You can also freeze the leftovers for another meal.
A chocolate protein shake with peanut butter and banana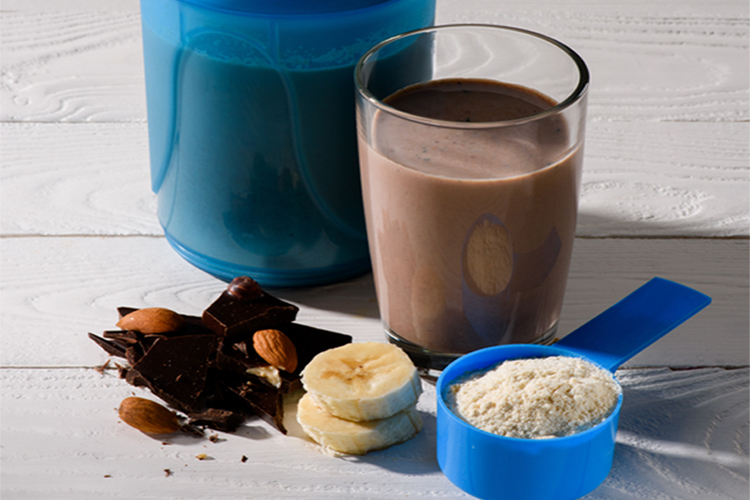 This is the perfect recipe for those of you who are always scrambling in the morning or if you don't have much of an appetite but still need the calories. This is a 'have your cake and eat it too' scenario because you can sleep in and also have a nutritious breakfast. The shake takes as little as 5 minutes to prepare, and you can take it on go. All you need to do is mix a cup of milk, a tbsp of peanut butter, a scoop of protein powder, one sliced up medium-sized banana (frozen works too), and some cinnamon to give a taste. Blend it well, pour in a shaker and head out the door. You can also add some ice cubes to make it extra refreshing during the summer months.
Bagel sandwich with eggs, cheese, and ham Healthy Breakfast Ideas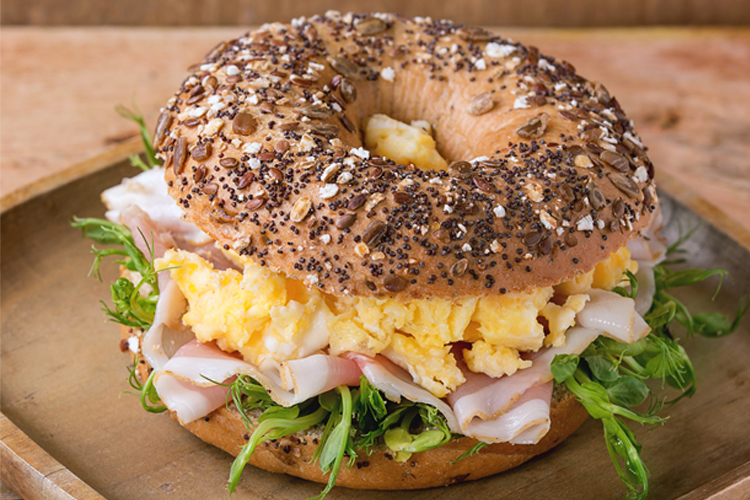 Add some oil or use cooking spray on a pan. Heat it over medium and add a few slices of ham. Once they form a crust, take them out and crack a couple of eggs in the pan. Add salt and pepper to the taste. Cook the eggs for two to three minutes, flip them and cook for another two minutes. Slice a bagel in half and put it in a toaster. Once the eggs are done, take the pan off the stove and sandwich a slice of cheese between them. Take the toasted bagel, spread some cream cheese, place the ham and eggs and top off with the second bagel slice. Enjoy the crusty delight bagel sandwich.
Most Recommended