Healthy Cereal You Can Feel Good About Eating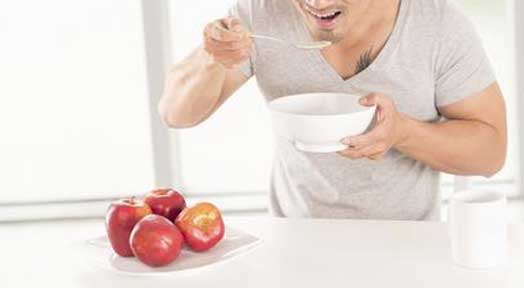 A healthy cereal is a great way to sneak in a quick breakfast before you leave for work. If there isn't someone cooking for you on a daily basis and you don't have time to prepare a nice meal in the morning, cereal can help to ensure that you get something in you.
Here are some healthy cereal idea
Since breakfast has been hailed for years now as the most important meal of the day, you don't want to just grab any sugary cereal off the shelf. What is a healthy cereal that you can use to get your busy day started off right? Here are a few suggestions and things that you can look for.
Here are the criteria that you cereal has to meet if you want to count it as being healthy.
First of all, it has to be low in sugar. Loading up on sugar in the morning will actually slow you down both physically and mentally. It is thus counterproductive. Second, you should try to stay away from HFC (high fructose corn syrup). HFC is a sweetener that has been so highly modified and processed that you don't want your body trying to work on digesting it ever really, but especially not first thing in the morning.
Look for whole grains.
Grains that have been processed and refined have lost most of their nutritional value. Organic cereals are best, but at least find something with a lot of natural fiber. Your digestive tract will thank you, and you will be more likely to stay full up till lunch time.
Finally, try to stay away from high fat content.
Cereals usually contain the kind off fat that leads to heart disease. Plus, if you have a desk job, you don't want to load up on fat and then just sit around all morning.
I know I just knocked all of your favorite cereals off of the list, but here are a few suggestions for cereals you can start your day with without sacrificing all the flavor.
– Whole Grain Cheerios are actually good for your cholesterol level and taste pretty good to boot.
– Oatmeal is a great way to start the morning and you can add some natural sugars and some flavor with fresh fruit.
– Raisin Bran includes some fruit for you and gives you the added bonus of helping to keep you regular.
– Shredded Wheat is good too as long as you don't get one of those brands that frosts it in sugar. Then there are organic cereals in the health food section. They don't all taste the best, but at least you'll be able to understand everything on the ingredients list.
A few honorable mentions are Kashi and Nature's Path they make some tasty and healthy options. Also a company named Barbara's, especially if you have to eat gluten free.
Most Recommended