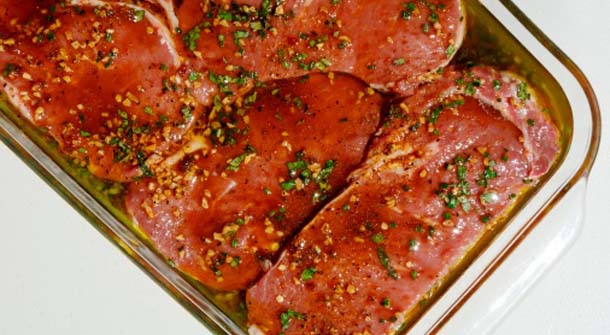 Marinades are great ways to infuse fantastic flavor into any meat that you like. This marinade from Eating Well magazine also includes a bit of red wine, which is loaded with age-fighting polyphenols. Try it with your favorite cut of chicken, steak or lamb for a delicious anti-aging entrée.
Red-Wine Rosemary Marinade
- 1/2 cup red-wine vinegar
- 1/3 cup dry red wine
- 1 tablespoon extra-virgin olive oil
- 4 cloves garlic, minced
- 2 tablespoons chopped fresh rosemary
- 1 teaspoon salt
- 1/2 teaspoon freshly ground pepper
Combine vinegar, wine, oil, garlic, rosemary, salt and pepper in a small bowl. Use 1/2 cup to marinate selected meat. Reserve remaining marinade for basting.