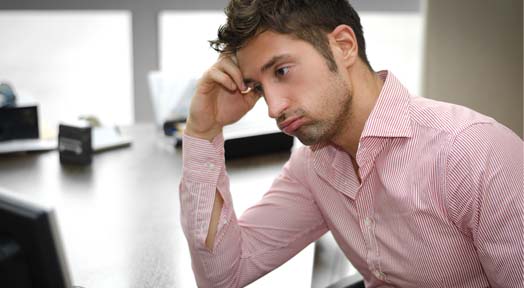 They usually start small, a dull ache behind the eyes or an odd pressure near the top of the sinuses or where the neck meets the base of the skull. And you think, "eh, I must need a break from the computer screen," or, "it must be allergies," or, "I slept wrong." But in the back of your mind you know it's the beginnings of a migraine headache. And you would not be alone because migraines are one of the most common complaints in medicine today.
Tips to Avoid Migraines
If you've ever had one, that's all it takes for you to never want another one. If you've never had one, you should know that although migraines effect slightly more women than men, both genders' risk of migraine increase with age. Part of the theorized reason behind this is that the blood vessels leading to and from the brain become more responsive to internal and external stimuli as we age.
How do you get migraines?
When these blood vessels swell, they place pressure on the dura, the rubbery skin that surrounds the brain. While most people largely disregard the dura as a simple covering for the brain, it's actually filled with a dizzying number of pain receptors. They're there to help indicate when there's danger to the brain without necessarily requiring an actual brain injury.
However, with a migraine, the pressure comes from the other side, placing pressure on the dura and setting off the mega-pain response that sends migraine sufferers running for a dark, cool, quiet room.
Prescription Meds
Prescription medications have spotty success at best, and many come with undesirable side effects like decreased sex drive. However, recent studies have shown that an herbal remedy may be incredibly effective at reducing the frequency and intensity of migraine attacks, even if it can't fully prevent them.
Feverfew to the rescue?
Feverfew is an herbal supplement related to the daisy family and has been reported to reduce swelling, inflammation and the effects of various irritants. When taken daily, it may help prevent migraines, but to date, its effectiveness has been mostly related to reducing the extent of pain or the duration of the attack.