The Nordic Diet the Best Way to Lose Weight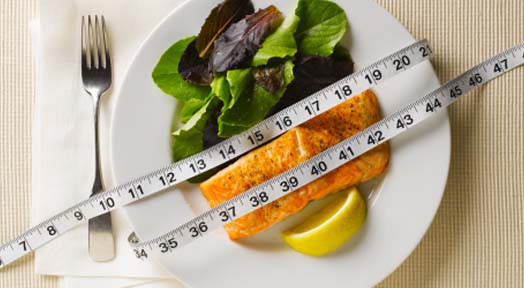 Have you heard about the nordic diet meal plan? With worldwide obesity levels recently peaking at an all-time high, it's vital that people wake up to the damage that they're causing their bodies. The damage that comes as a result of being overweight, and accept the fact that perhaps sometimes a little outside help is needed. Losing weight is not an easy feat. No matter what any smug looking celebrity with their own personal trainer, chef, and nutritionist might have you believe. If it was, everybody would be walking around with single digit body fat levels, looking like they'd been chiseled out of stone.
No, the fact is that losing weight can be pretty difficult, and it's certainly a great deal harder than actually gaining the weight in the first place. One of the main reasons that people seem to struggle to lose weight however, is that they simply don't know what it is they should be doing, or indeed eating as the case may be. With so many faddy diets out there, each one telling you to do something that another diet advises you not to, it's no wonder that people get so confused. One diet however, which is every bit the real diet, which has been taking the health and fitness worlds by storm lately, is one known as the Nordic Diet meal paln.
What is the Nordic Diet meal plan and how it can help you lose weight
The Nordic diet was developed by Claus Meyer, although technically, it's not a diet at all, but rather a lifestyle instead. This diet doesn't follow any set recipes or ingredients, but rather a whole host of various ingredients, often found in cooler climates and parts of the world, such as Norway for example. Foods such as cold water fish, fruits, nuts, Nordic starches such as oats, red gamey meat, berries, and various vegetables such as cabbages are often consumed by people following this diet.
Why is it so healthy?
The main reason it's so healthy is because the foods are just so healthy. The fish you consume are rick in omega 3 fatty acids, as well as minerals and amino acids. The berries and fruits often found on this diet are also extremely healthy, as they're packed full of antioxidants and vitamins. The vegetables such as cabbage and kale, are also packed full of vitamins, antioxidants and minerals, all of which possess a whole host of benefits for the human body. The game meats found in that particular part of the world are also naturally lean and low in fat, whilst being rich in minerals such as zinc and iron.
Does it really help with weight loss?
Of course. If you take a look at a list of foods available on this diet, you'll see that they're all natural, all fresh, and are all naturally low in fat, and high in natural goodness. Simply put, there are no frozen ready meals, no silly sugar laden meal replacement shakes, and no so called 're-feed' days encouraging you to binge eat for 24 hours straight. The foods consumed on this diet are simple and straight to the point. They're low in fat, and rich in vitamins and other natural goodness. Meyer actually encourages you to consume plenty of side dishes with your meals, the only difference being that rather than some onion rings or fries, Meyer recommends vegetable based side dishes instead, boosting your nutritional intake even further.
Another key point that Meyer reiterates over and over again, is the fact that you need to season your food, although rather than just using salt and pepper, you should use fresh herbs instead, which can also be used as a side dish. Pickled gherkins, beetroots, and pickled red cabbage dishes for example, all work extremely well with a number of ingredients found on this diet, and they're also classed as another portion of your recommended intake of vegetables too.
Most Recommended