Pre-Workout Foods: What to Eat Before Exercises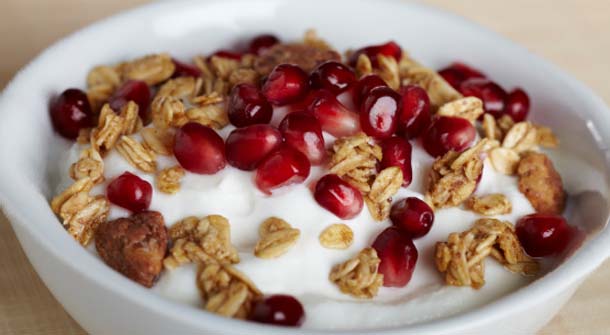 Foods provide our bodies with the vital nutrients it needs to survive and foods to help your body work out are no different. Pre-workout foods can help your body to have the energy to get through a workout as well as to help it recover after the workout is done. Before you load up on food before a workout take a look at these top 4 pre-workout foods that can help your body maximize the workout and better recover from it.
Top 4 pre-workout foods
Steel-Cut Oats and Whey
These oats are one of these least processed oats available and have a low glycemic index while retaining the essential nutrients that help to provide energy for your body and provide a barrier to make workout recovery easier. The deliciously chewy oats take a little longer to prepare than instant or rolled oats, but are worth it when you combine them with a little whey protein to give an extra boost to your energy levels.
Protein Bars
Protein bars are one of the most beneficial pre-workouts foods available to you as they provide a high level of protein, carbs and nutrients that aid your body in during and after a workout. However, it is important that you know the distinction between real protein bars and "protein bars" that are little more than candy with a bit of protein added in. Make sure the protein is of a high quality such as hydrolyzed whey or whey isolates with at least 15 grams of protein and is low in sugar.
Greek Yogurt and Fresh Fruit
Greek yogurt has an exceptional high level of protein in relation of the standard yogurt most commonly found at the market. It is made by straining the whey in the yogurt process, creating a thicker, creamier and more nutrient packed yogurt for you to consume as a pre-workout food. Make sure to get the plain yogurt as it will have far less sugar and just put fresh berries, bananas or the like into it to give it a little flavor and added nutrient benefit.
Fruit Infused Protein Shake Pre-workout foods
Protein shakes provide the necessary protein, carbs and nutrients to give your body a boost of energy as well as the necessary barrier needed to help your body recover from a strenuous workout. It is better to make your own homemade shakes rather than to purchase pre-made protein shakes as you are able to cut down on the sugar, add in the necessary amount of whey powder for your needs and give additional nutrients and flavor with fresh fruit. A Strawberry, Banana and Carrot infused protein shake will help give you extra antioxidants and beta-carotene that can help in recovery while giving you protein to have the energy to give you all during the workout.
Most Recommended