Best Coffees in the World Your Gourmet Guide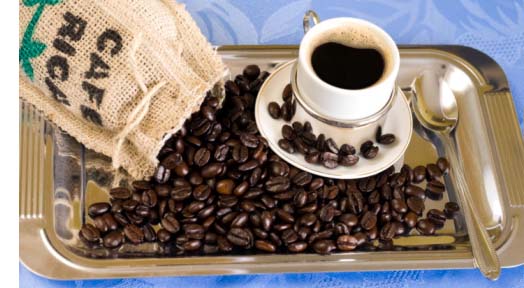 You may look at your container of Starbucks or Dunkin Donuts roasted coffee and swear that it's best coffees in the world. In a way, you're right. But here are some of the best coffees in the world according to some of the experts in coffee. But they don't have the best coffees in the world, You may never have heard of some of these but if you're adventurous enough, they could open your palate.
10 Of the best coffees in the world
1. Ethiopia Biloya Special
$22.95 for 14.08oz
What makes this coffee special is the sweet notes of blueberry and chocolate followed by a syrupy mouth feel. It's got a really clean and rich finish. If you love complex, fruity red wines, then this is worth the taste.
2. Guatemala Hunapu Antigua Bourbon
$15.00 for 12oz
This coffee comes from the famous Antigua Valley in Guatemala. The Bourbon is a variety of the Arabica tree and tastes like a mixture of berries and chocolate. It's an impressive, lavish coffee.
3. El Vergel Guatemala
$16.50 for 12oz
El Vergel is grown at 6,000 feet in central Guatemala, east of Lake Atitlan. It's tart, smooth with a hint of eucalyptus, dark chocolate and black currant. It's smooth, clean and juicy, just like an heirloom Bourbon should be. It's got all the classic tastes.
4. Panamá Don Pachi Natural Geisha
$59.99 for 8 ounces
Produce from the Gesha, a rare tree from Ethiopia, it's one of the most distinguished and expensive coffees in the world, at about $60 for eight ounces. It's got a minty cocoa aroma, a savory flavor with a dry finish. Deep, sweet and complex medium-light roast coffee from Panama.
5. La Esmeralda Mario Carnaval 2012 Panamá
A delicate lush mixture of fruit, honey and chocolaty aromas with full, lively mouth feel. Another product of the Gesha plant in Panamá, it's harvested during Carnaval time and is one of the world's most unique coffees that got a deeply sweet finish.
6. Ethiopia Ninety Plus Kemgin
$18.00 for 12 ounces
Because Ethiopian coffee is dried without the skin and pulp, there tends to be a floral note in the coffee. This medium-light roast has chocolate mousse-like aroma along with the fruitiness. It's got a crisp finish where you can really taste the ginseng.
7. Jamaican Blue Mountain Coffee
$38.00 for 16 ounces
A long sought after coffee bean comes from the Blue Mountains of the great island country of Jamaica. It's highly rated for it's mild flavor and lack of bitter aftertaste. It's no suprise the Japanese have fallen in love with this coffee and roughly 80% of the annual crop is exported there. In Toyko this "black gold" as it is often referred can go for as much as $10 a cup.
8. Colombia Valle del Cauca Cerro Azul Geisha AAA
$59.75 for 8 ounces
This coffee has hints of tropical pineapple, mango and papaya notes and a hint of roasted cacao nibs. It's got a soft plush mouthful. It's grown on Cerro Azul, which is one of the Granja La Esperanza farms that's dedicated to improving the quality of Columbian coffees.
9. Kenya Mamuto
$ 29.00 for 12 ounces
This coffee tastes like silk in your mouth with hints of honey and lemon. It's a bright coffee from the Kenyan trees derived from Bourbon.
10. Guatemala Pandora Pacamara Medium-Light Roast
$25.00 for 8 ounces
This medium light roast is sweet, bitter and savory at the same time and should please a lot of coffee purists. It feels light but full of texture and flavors. The Pacamara is a cross between the Maragogipe and Pacas, a kind of Bourbon. It's served in a micro roaster in Taiwan and for some coffee adventurers, it's worth the flight.
Most Recommended