Bachelor Party Ideas – Mild to Wild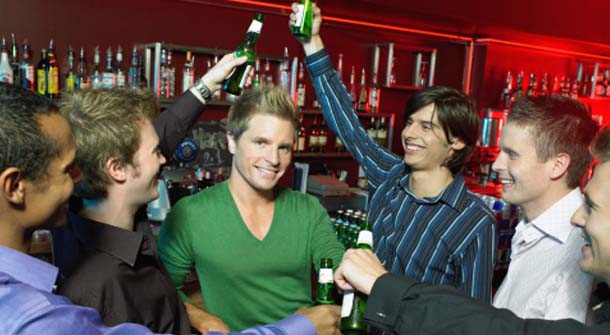 Great bachelor party ideas, If you or one of your buddies is finally tying the knot, it falls to the best man to plan him the single craziest night of his life; the bachelor party! Now we know that not every group of guys is going to be interested in the whole strip club thing, so we have gone and put together a list of fantastic, fun ideas for you and the bros, which range from mild to wild.
Top Bachelor Party Ideas
Whether you're interested in flying to Las Vegas and being a little bit naughty, or just having a relaxing night tasting cigars and sampling fine cognac, these all are great, fun bachelor party ideas for you to use.
• Drinking Games
Bring back a little bit of college fun by playing some drinking games. If you and your pals are a little bit naughtier, you may consider playing some adult films as background entertainment.
• Casino Visit
A trip to the casino may be in the odds for your soon to be wedded bud! Risk a little scratch instead of a slap from your ladies and gals back home by avoiding a strip club.
• Cigar or Liquor tasting
Mosey on down to the finest cigar store in town, and try out a variety of the finest smokes on Earth. Possibly combine this with the sampling of fine drinks as well.
• Skydiving or Bungee Jumping
If you want things to be a bit more exciting than usual, consider taking the groom bungee jumping, or even up in a plane to try skydiving. Other sporting trips make sense too; maybe you all want to take a ski trip, or the surf is up!
• Strip clubs/Private Strippers
And of course, the granddaddy of all bachelor party ideas, the ubiquitous strippers and strip club trips. If this sort of thing is up the groom's alley, you may want to consider getting a private show back at his room for him.
So if you are planning one in the near future, consider some of these great bachelor party ideas. Whether or not the groom is mild or wild, you will find an idea that will make his day in this list of great bachelor party activities.
Most Recommended