Best Fall Vacations to Enjoy the Season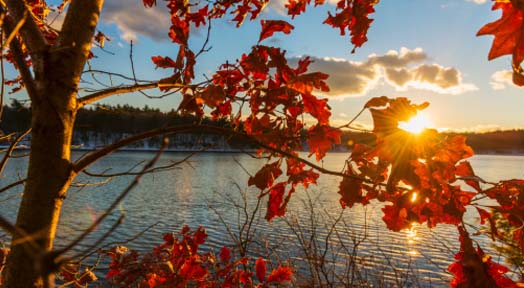 Best fall vacations to enjoy the season. If you don't want to be stuck with everyone and their kids at the beach or theme parks, then summer vacations are not for you. Maybe you would prefer a fall vacation. Another great thing about fall vacations is that it isn't peak seasons for most businesses, so rooms and tickets to events are often cheaper. Plus, as the weather cools off, there are many outdoor festivals to attend. So here are some locations you'll want to consider if you decide to travel in Autumn.
What are the best fall vacations to enjoy the season?
New England
If you plan on sticking to the United States for your travels then you have to be thinking about taking a drive up to New England. The fall colors are some of the best that the nation has to offer. Inns have cheaper rates as the weather gets colder. It's perfect for a relaxing getaway. Vermont usually hits peak season during the second week of October. New Hampshire trees can sometimes reach their peak at the beginning of the month. You can catch the Fall Foliage Festival in Massachusetts during early October.
Pennsylvania
If you love apples the you'll want to head to Pennsylvania in during one of the first couple of weekends in October. That's when the National Apple Harvest Festival takes place. You can head to Wellfleet, Massachusetts if you love seafood, and shellfish in particular, to catch the annual oyster festival. Do you like wine? How about chile peppers? An annual festival in Santa Fe, New Mexico celebrates both and features wine from dozens of wineries.
Oktoberfest in Germany or the Netherlands
It's not fall with out Oktoberfest. Obviously, if you can swing it you will want to head somewhere like Germany or the Netherlands. If you have to stay stateside there are plenty of options as well. Columbus, Ohio has one of the largest Oktoberfest celebrations in the country. Cincinnati also has a large festival making Ohio the nation's biggest Oktoberfest state. Tulsa, Oklahoma also has the unique addition of many foreign musicians that like to come to the US for that particular Oktoberfest. One of the longest Oktoberfest celebrations goes on in Big Bear Lake, California for much of September and October.
Regardless of what you want from your fall vacation, there are options that will appeal to you.
Most Recommended