Best Infused Spirits For real Fun And Pleasure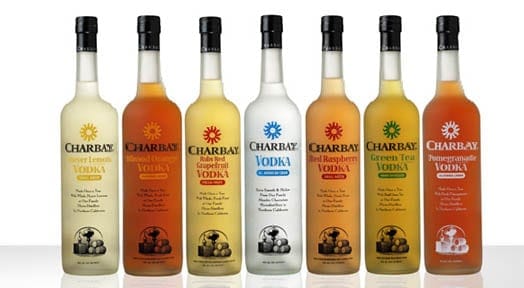 Customizing the flavor of your liquor is an art that's been around for years. infused spirits use fruits, herbs, and/or spices to add special character to their favorite spirits. Here are some of the best, most flavorful infused spirits from the experts.
Best infused spirits
Charbay Infused Vodkas 
After more than a dozen years of crafting wines and spirits, the Karakasevic family came up with fresh, flavored vodka with no artificial additives.
• Green Tea is not the first thought for infusion but after years of research and trying to find the right tea leaves, they infused it with rosemary and sweet grasses to give it that garden fresh flavor.
• Red Raspberry contains the sweet juices from the freshest berries from Oregon to create a true ripe berry taste.
Grey Goose La Poire and Le Citron
The name Grey Goose is synonymous with vodka and with a tagline of "World's Best Tasting Vodka", it's a lot to live up to. Their vodka starts with French wheat and natural spring water brought together by a proprietary five-step distillation system.
Grey Goose La Poire is infused with ripe Anjou Pears with a mild introduction of honeysuckle and flowers.
Le Citron has zested lemons with fresh waves of rose and lavender.
Herb's Aromatic Vodkas
Introduced in 2006, Herb's intense aromatic vodkas are a nice alternative to regular fruit infused spirits. You can use them to make savory drinks like Bloody Mary but for some, the strong flavoring will be too much to take.
Cilantro Vodka is crisp and spicy and is used to make a great margarita or gimlet
Dill Leaf is a sweet flavored vodka that's great as a finisher because dill is a natural digestive aid. You can use it in Bloody Mary or have it alone with a lightly flavored seafood dish.
Fennel is a heavy licorice herb that's polarizing; people either love it or hate it.
Rosemary is a summer herb that's got a unique flavor and taste.
Voodoo Tiki Flavored Tequilas
Made with Weber blue agave, Tiki Tequila was founded by former internet Dietitian John Taddeo. It's distilled in Capilla de Guadalupe, Mexico, where the pinas are steamed in ovens until they achieve the perfect sweet agave flavor.
Añejo is a silky mix of cinnamon, vanilla and a hint of ginger with a warm cognac-like finishing note.
Reposado is sweet agave, lemon and lavender with vibrant vanilla.
Platinum is a delicate sweet mature agave flavor with a hint of pear that lingers on the tongue.
For those who want to get in the spirit of the season, any one of these will do.
Most Recommended