Travel Tips for Summer Flying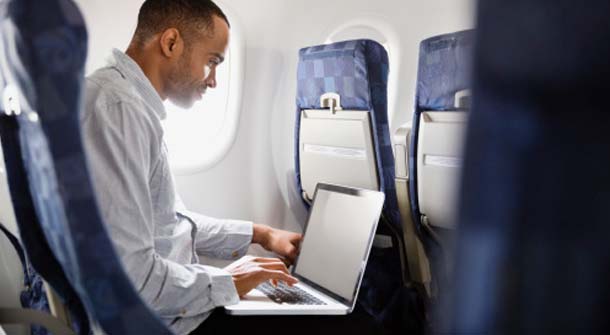 Travel tips, Flying anywhere nowadays is an experience, from lengthy security checks to costly tickets, but during the summer flying is significantly worse. Whether you are travelling alone or you're flying with a group, take a look at these summer travel tips for flying that everyone should follow.
Five summer travel tips for flying
Try to Book as Much in Advance as Possible
Yes, sometimes this isn't always a possibility, but when you can book early. Purchasing travel tickets early can help you in a variety of ways from helping to secure a great price for your airline tickets to ensuring that you get a desired seat (such as a window seat in the front of the airplane). This can also help to reduce your chances of being bumped onto a later flight as well because oftentimes plane tickets booked right before the flight are stand-by tickets or tickets that are double-booked.
Book Flights During "Off-Peak" Times
During the summer it seems like everybody travels. From families on a yearly vacation to Disney World to large vacation groups that seem to take over the plane. Because of this your travel times can be lengthened… from extra long lines at security to crowded planes and an overabundance of luggage at the baggage claim that takes forever to unload. By booking your flight on "off-peak" times you can greatly avoid most of the summer travelers and the extra hassle they incur. Try to book during the weekdays (Mon-Thursday) or during the late-night (12am – 5am).
Pack with Security Checks in Mind
The TSA seems to always be in the news right now for making flyers jump through hoops to get through security and you don't want to give them any incentive to make your check any longer than it has to be. Make sure to not include anything that could be viewed as a weapon (scissors, nail clippers, pocket knives, liquids, aerosol cans, etc) as this can get you removed from the flight and cause you to have to go through invasive body searches and/or probing interviews. Try to not include or remove all of your metal on your body from metal buttons to car keys, belts, shoes with metal inserts/tips, etc as this can cause you to have to go through the metal detector repeatedly and might require an individual search if it happens more than 2 or three times.
Arrive At Least 1 Hour Early
Because of a high level of summer traffic, added security and all the hoops you have to go through to even get to the terminal, arriving early is your best bet. Try to give yourself at least a full hour to complete confirm your ticket at the counter, check in your luggage that can't be carried on, go through all of the security checkpoints, etc. For larger airports such as major metropolitan cities like New York, LA, London or Rome make it two hours as the amount of security and people in the airport may double if not more.
Don't Forget Your Necessary Paperwork/Documents
Having identification and necessary documents is vital towards ensuring that everything goes smoothly while checking in for the flight and disembarking. From a government ID to a passport, tickets, etc… having these on hand and ready for perusal can make the whole process easier and streamline your passage through the airport and through customs when entering another country. It's one of the best travel tips to have these all in one place whether it is in a carry-on luggage bag, backpack, inner coat pocket or something else… as long as it is within easy reach, but isn't going to get lost or stolen while you travel.
Most Recommended