Holiday Shopping – The Guy's Guide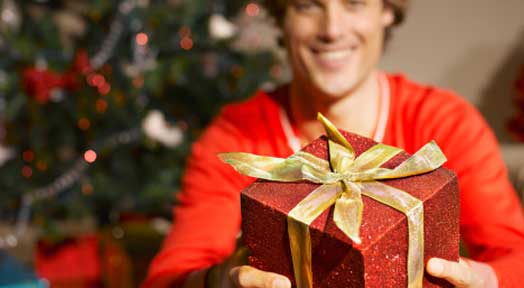 Aside from doing your taxes or getting a root canal, there are few things men dread more than the annual holiday shopping trip. Figuring out what to get everyone, then finding it, then trying to make sure you don't over pay for it… who needs it? We agree with you. So we're going to give you some amazing short-cuts that should save you time and money this holiday season.
Complete Holiday Shopping Guide for Men
Add to Their Collections
Anyone who collects anything always loves a new edition. Sneak a peak at their figurines, pocket watches, cufflinks, souvenir spoons, whatever and then hit the web. Between original manufacturer websites and auction sites, you'll be able to find the perfect addition without leaving your desk.
Give Them What They Need
This is one of those gifts that show you're thinking about them. If your wife feels like she has no free time, get her a housekeeping service or a gift certificate to a day spa. If your brother just got a new job, grab him up a couple sharp work outfits.
Get Nostalgic
Everyone has inside jokes or shared memories. Show your friends and family how much you treasure the ones you share with them by finding gifts that symbolize those special moments. Maybe your best friend had a catch phrase in high school or college. Think about getting a keychain, tshirt, or hat made with that same phrase imprinted on it. There are a variety of other retailers all offer this service online. Or perhaps you and your girlfriend have a funny story about how you first met. Create a "package" with dinner at that same restaurant, or tickets to a concert by the same performer, or a vacation back to the scene of the "crime."
When in doubt
ask around. Sure, you could go the gift card route, but if that was your plan all along, you wouldn't have read this far. It's perfectly okay to get suggestions from others close to your loved ones. Sisters, best friends, and co-workers are all great spies to enlist in your search.
As for wrapping the gifts – you're on your own.
Most Recommended